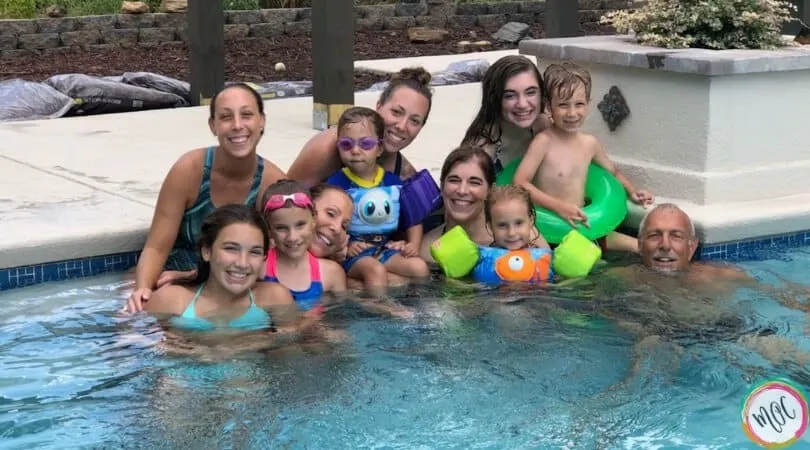 Thanksgiving is a time to give thanks.
As we approach Thanksgiving this year, I am struck by the realization that holidays are just forever going to be such turmoil in my heart.
I find myself sad, missing our daughter, April. Knowing she should have a seat at the table with us.
And, at the same time I find myself SO excited for holidays.
The excitement is due to our almost 4 year old daughter, Caroline.
I know the holidays bring such joy and magic into a child's life. I just love seeing her excitement.
Usually, I am balking over the Christmas trees being up in stores the moment Halloween is over.
But, now that I am a mom, I find myself getting more and more excited each year, and wanting our tree up earlier and earlier.
Thanksgiving is becoming extra special as my husband pointed out last night.
Caroline's birthday is November 26th. The year she was born, it was the day before Thanksgiving.
This week is always so exciting. Caroline's birthday, Thanksgiving, good food, family time, and my husband getting a decent amount of time home from work.
It's a lovely week.
I am so thankful for my little, ever growing family. Our family is bigger this year, in many ways.
We have so much love in our hearts for each other, and sweet April Rey. We have added a puppy to the mix, and we have William arriving to be with us soon.
We are a family of 5 and the love just keeps growing.
Joseph Reyes, Katrina April, Caroline Green, April Rey, and William Reyes… The Villegas Family has my heart forever and always. I am the luckiest mom and wife in the world.
This year, I am also a bit extra thankful for extended family. I haven't gotten caught up on my updates from this summer, but we got to have TWO get togethers at my parent's house. TWO.
The first was so special, because my sister and I BOTH made it to our parent's house at the same time. We finally got to spend time together with all of the cousins together.
It was a long overdue visit. I hadn't seen her since Caroline was 6 months old.
My heart seemed so full in that moment, watching Caroline get to interact with her cousins.
Little did I know, our family and the love was going to grow shortly after.
There aren't too many 34 year olds out there that can say they gained a sister so late in life- that can say they gained two nieces and a brother in law.
I get to say that.
I never dreamed I'd hear my parents tell me I had a long lost sister I never knew about.
And once I heard the news, I never dreamed it could all work out so well.
About a month after enjoying time with the sister I grew up with, I got to spend time with a sister I'd just met.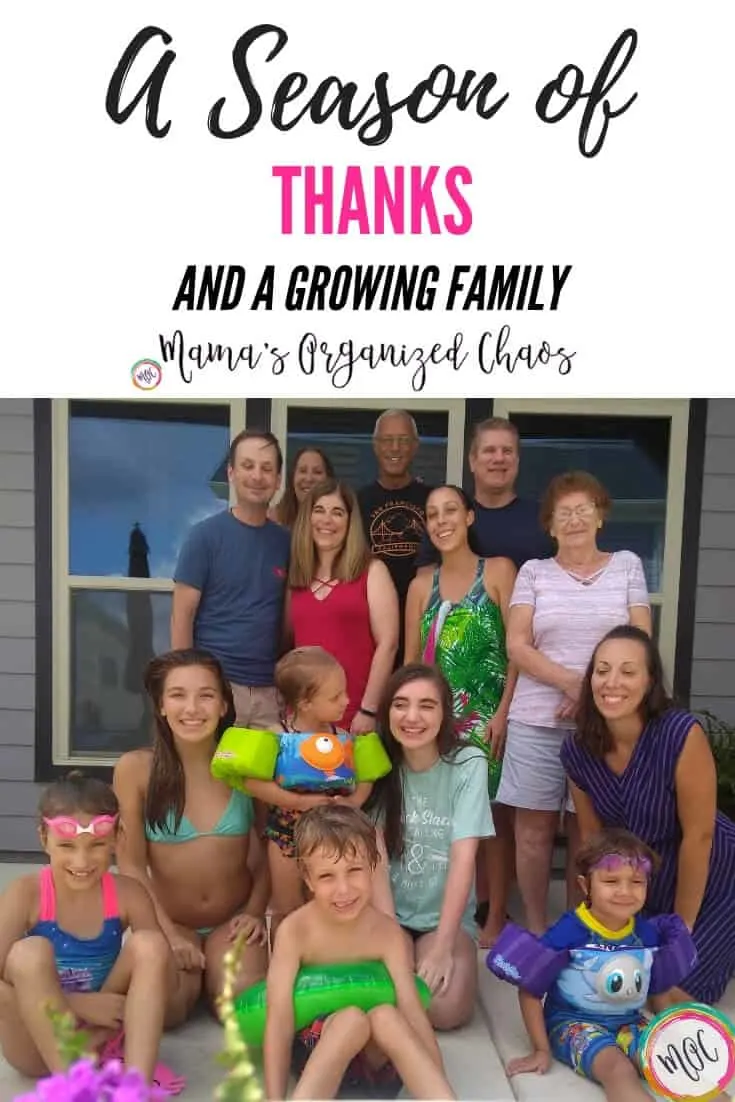 I got to see my parents open up their home to their newly acquired daughter and her wonderful family.
I got to see my entire family open their hearts bigger than I've ever seen.
And I met the perfect addition to our family.
I now have the honor of having 3 amazing sisters. I feel so lucky and proud to say that.
I am so thankful for my sister Jillian, that I grew up with. I miss her so much now that our families have settled in separate locations.
I am so thankful for my sister Maria, that I acquired through marrying my amazing husband. I had NO idea that I'd be marrying into the best family I could ever hope for.
And, I am so thankful for my sister Maggie, that I got to meet this summer. Her family is incredible, and her heart is so kind. I wish we'd met long ago.
She brought our family together for a second time this summer, and we had the most amazing time.
Caroline had an absolute blast with her new cousins, Kaylee and Ashley. Talk about kind hearts! These girls are the essence of kindness, openness, and are genuine loving people.
Strangers came together this summer and blossomed into family in an instant. It was incredible to be a part of.
This Thanksgiving, and every Thanksgiving, I am so very thankful for my family.