Today I am so excited to announce that I have another book published in the Baby Sleep Solutions Series, called "Baby Schedules Planning Guide", and this one is in the form of a journal and planning guide!
The first book was all about how to get your baby sleeping through the night- how to get them on a schedule and really start to prioritize sleep in your household. This second book is your hands on guide!
It contains over 365 tracking sheets. And now, instead of being just in printable form as I've offered in the past, you can get it in paperback form- which I am just in love with!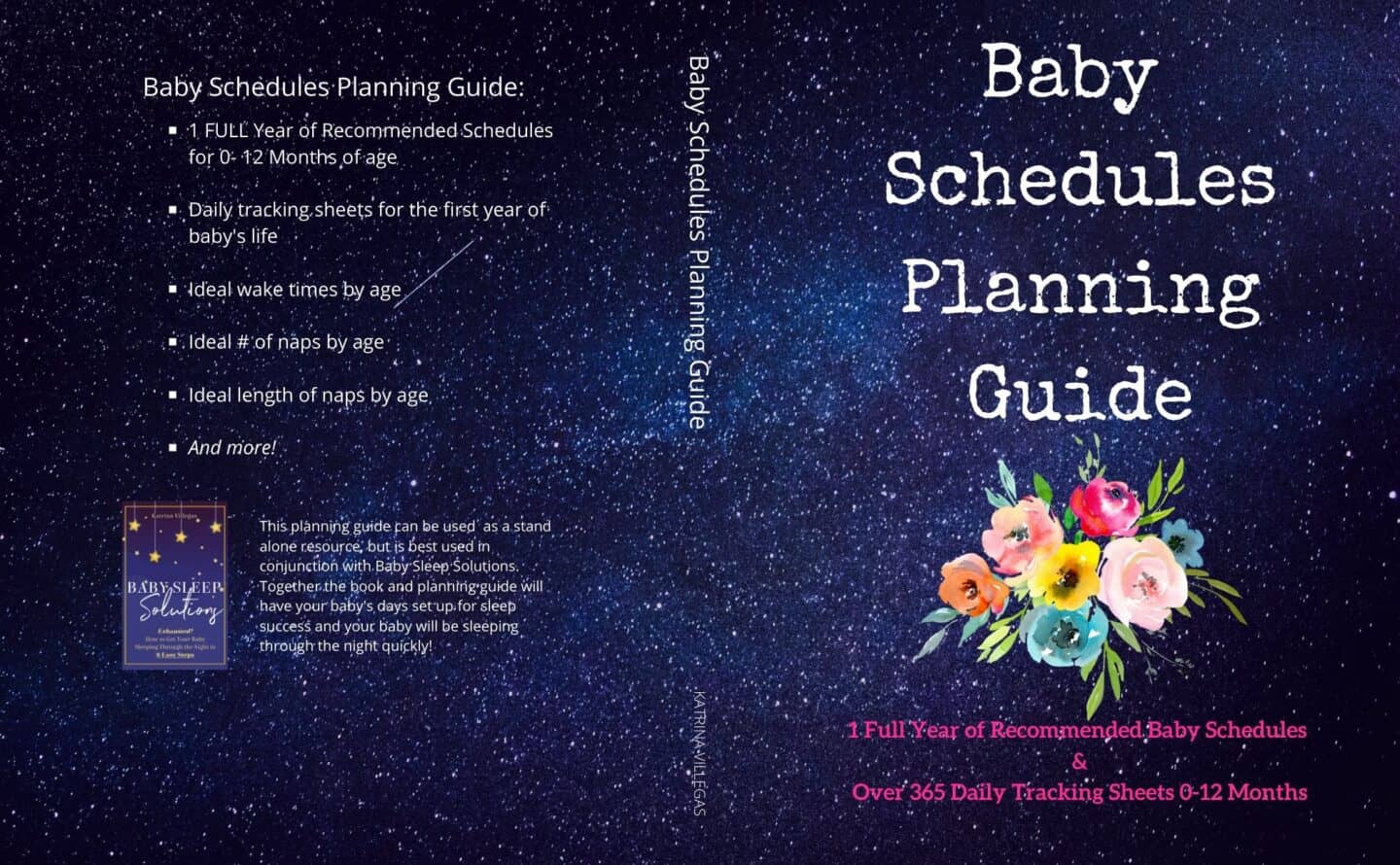 My printable tracking sheets can be found here. These are the same sheets that you'll find in the paperback book, except with the paperback you obviously no longer have to PRINT them, AND the paperback book has tracking sheets for 1 full year of your baby's life, instead of just the first 6 months. Although not to worry, those of you that still want the printable version will have access to the full year soon! Grab the paperback book on amazon by clicking here.
These tracking sheets have a TON of information on one page, all while allowing you the room to track and record any changes you make to the schedule, along with observations, etc.
The book is sized like a standard sheet of printer paper (8.5″ x 11″), so there is plenty of room to write down everything you need.
What you'll find on each Baby Schedule tracking sheet:
The recommended schedule for each specific age
Ideal length and number of naps
The appropriate amount of wake time for the age
Main focus for each age
How many middle of the night feedings to expect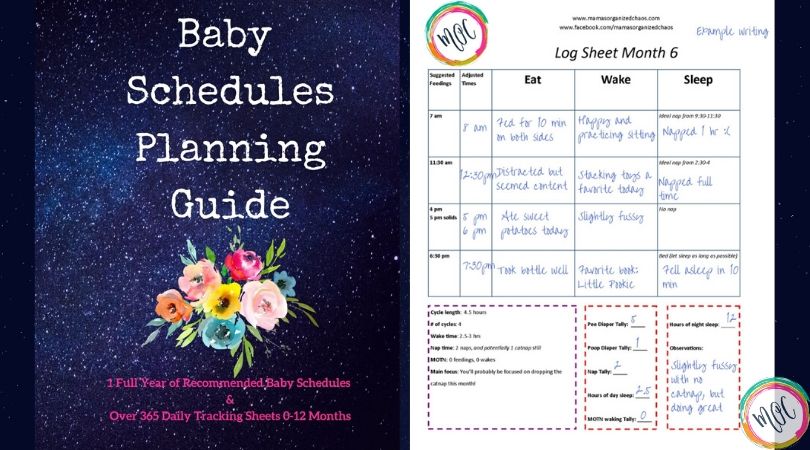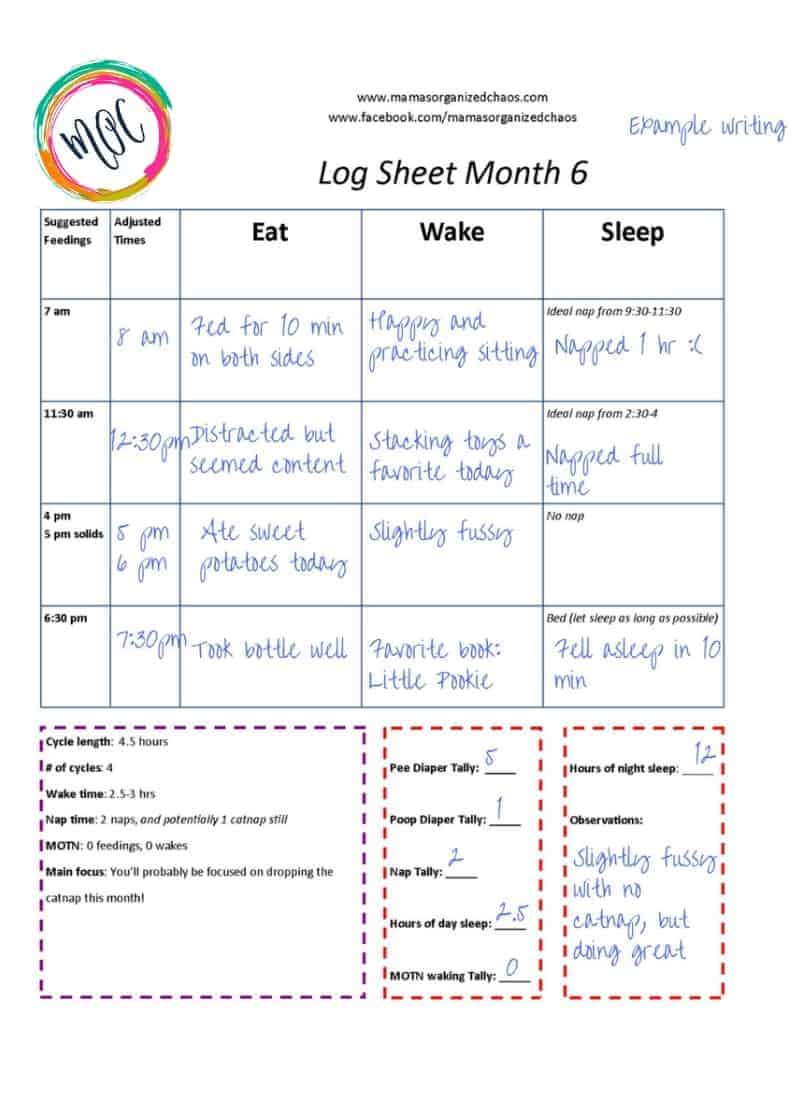 Each page has a place to record your adjusted schedule (based on your particular needs). It also has a place to make notes about how well your baby ate, how the awake time was, and how baby slept.
There is a place to record pee diapers, poop diapers, # of naps, total daytime sleep, the # of middle of the night wakings, total night sleep, and any final observations.
This is a fantastic baby shower gift, and a great addition to your library to help you get through baby's first year.
Having your baby on a schedule is tricky. There are so many schedule changes that happen during the first year, and having your notes and observations written down will help you tremendously when it comes to figuring out your baby's ideal schedule.
As always, these schedules are a starting point. I give you that starting point, and some goals to keep in mind, and you get to tweak it for your baby's needs.
I hope these books are helpful to you! Check out both books in the Baby Sleep Solutions Series by clicking here.
And for a full look at how each month went for us with our children, you can take a look at the Baby Schedules page on the blog where I have a compilation of every month for each child!