When I started looking at the pros and cons of purchasing a toddler bed versus a twin bed, the answer was obvious which one worked best for our family! The truth is, each family is going to have a different preference, however, and different immediate needs. There are positives and negatives to both!
Switching from crib to toddler bed
Let's first take a look at switching directly from a crib to a toddler sized bed. A toddler bed is the same size as the crib. It's basically just a big kid style without the crib walls, and it typically has rails built in. In fact, many cribs convert to toddler beds if you just buy the railing to attach.
Pros of a toddler bed:
– The crib mattress fits! This obviously saves money in the moment!
– It is smaller than the twin bed. If you are limited with space, this could be exactly what you're looking for. This will obviously leave more space in the room for play.
– It has built in rails! No need to buy a separate item.
-There are SO many fun choices. Princess beds, Frozen beds, Paw patrol, car beds and so much more. So your little one might be SUPER excited to help pick something out!
Toddler Bed Options on Amazon
Cons of a toddler bed:
– You are spending extra money in the long run. Your child will outgrow the toddler bed soon, so you'll have to buy a bigger bed at some point.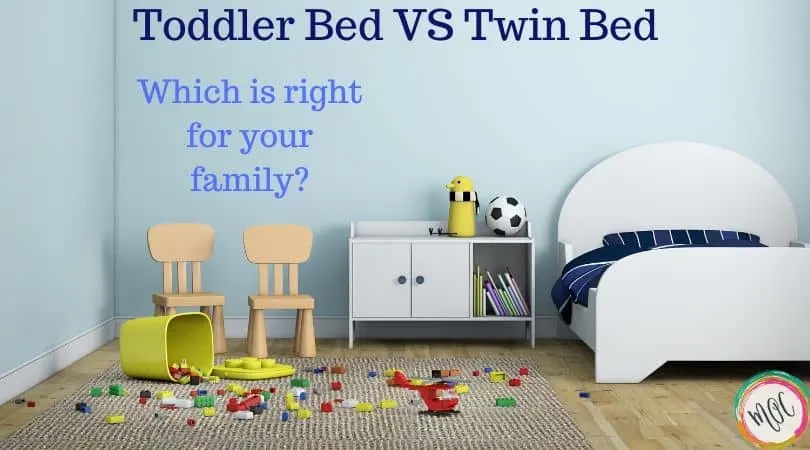 Switching from crib to twin bed
If we take a look at switching from a crib directly to a twin sized bed, you'll see the vast differences. The choice is really very family dependent, and you can't go wrong. There is no "right" answer here.
Pros of a twin bed:
– Your child will fit in it for many years to come! The twin bed for toddler size is also perfectly fine. Don't worry, your toddler won't get lost in it! You will save money by going straight to the twin bed and avoiding the cost of the toddler bed.
– You can fit on the bed for story time or snuggles! At this point, we moved the glider that we'd had for story time out of the room. It can go in the nursery for baby #2, or you can go ahead and sell it for some extra cash!
– Extra comfort. With the added space your child can have their stuffed animals on the bed, and they can move around and get comfortable.
– One less transition. Change can be hard and also exciting. Depending on your little one they may want one less change.
– Twin beds don't usually come with the character options that a toddler bed might, but there are some really neat options. And, let's face it, our kids won't always be into the same characters. (You can always get princess or paw patrol bedding.) Twin beds come in loft style to make more space in the room, or in bunk bed or trundle style to have an extra bed! They have all sorts of neat options that will be a great investment!
Twin Bed Options on Amazon
Cons of a twin bed:
– It doesn't come with rails. Depending on the age that you are switching your child to this bed, you may have to invest in an inexpensive rail for a short period. Another great tip is using a pool noodle under the sheet. It has just enough height to keep your child from rolling out of bed.
– The crib mattress and crib sheets don't fit. This means spending more money upfront (bed, bedding, mattress, rail).
– The twin bed has a larger frame than the toddler bed. If you don't have the space for it yet, this could be an issue.
To us it was an easy choice for our family. We have the space for a twin bed, and we didn't want to waste money on buying a toddler bed that was only going to be used for a short period of time. We saved a lot of money by purchasing the bed frame, rail and mattress used. We only had to buy bedding and a box spring at full price.
In the recent survey I ran on the blog, it seems that everyone is very split on this choice toddler vs twin bed!
Toddler or Twin? Which bed most people choose: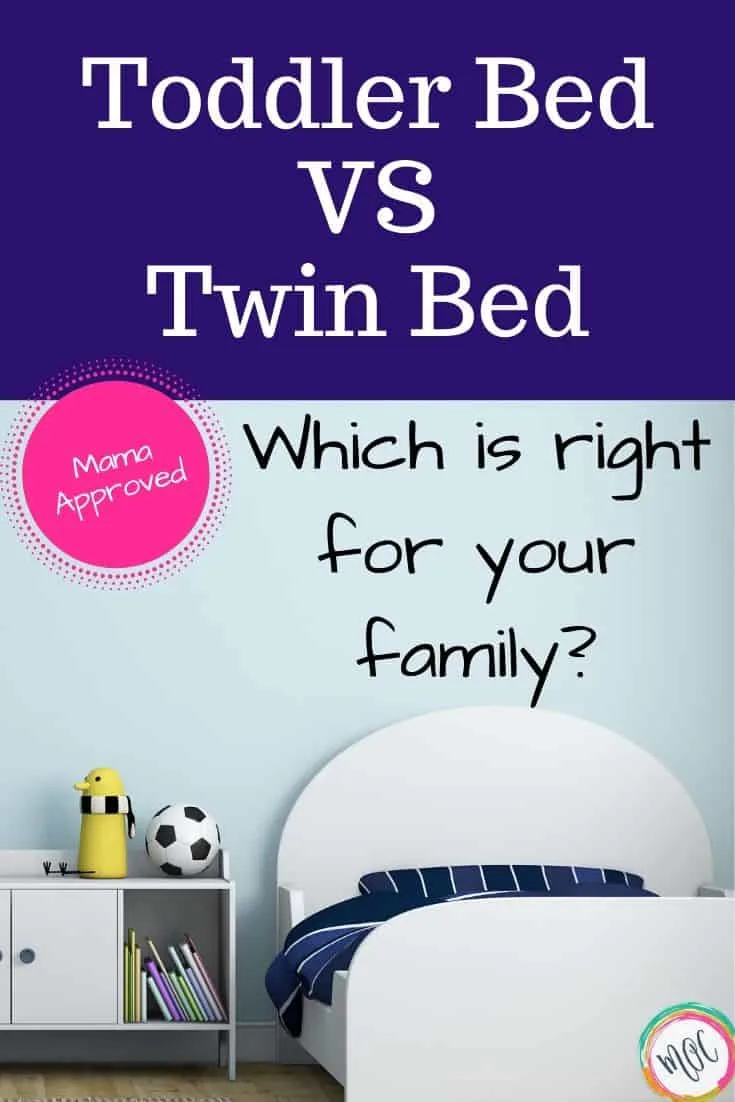 How To Set Yourself Up For Success for the Transition out of the Crib
Let's be real. This is a BIIIIIIG change. Massive.
You want to set yourself and your child up for success when it comes to making this transition.
Read all about our PLAN for making the transition from the crib to a big kid bed here.
And HERE you can read about how the transition went for us after the fact.
And in the meantime… do 4 very important things…
4 Important Things to Do Before Switching to a Big Kid Bed
1. Get a Bedtime Routine Established PRIOR to making the switch
Bedtime routines are so key to having success at night. And when you are switching to a big kid bed, this will make or break the experience. You need your toddler listening and staying in bed, not getting out all night long.
You can download my FREE bedtime checklist here: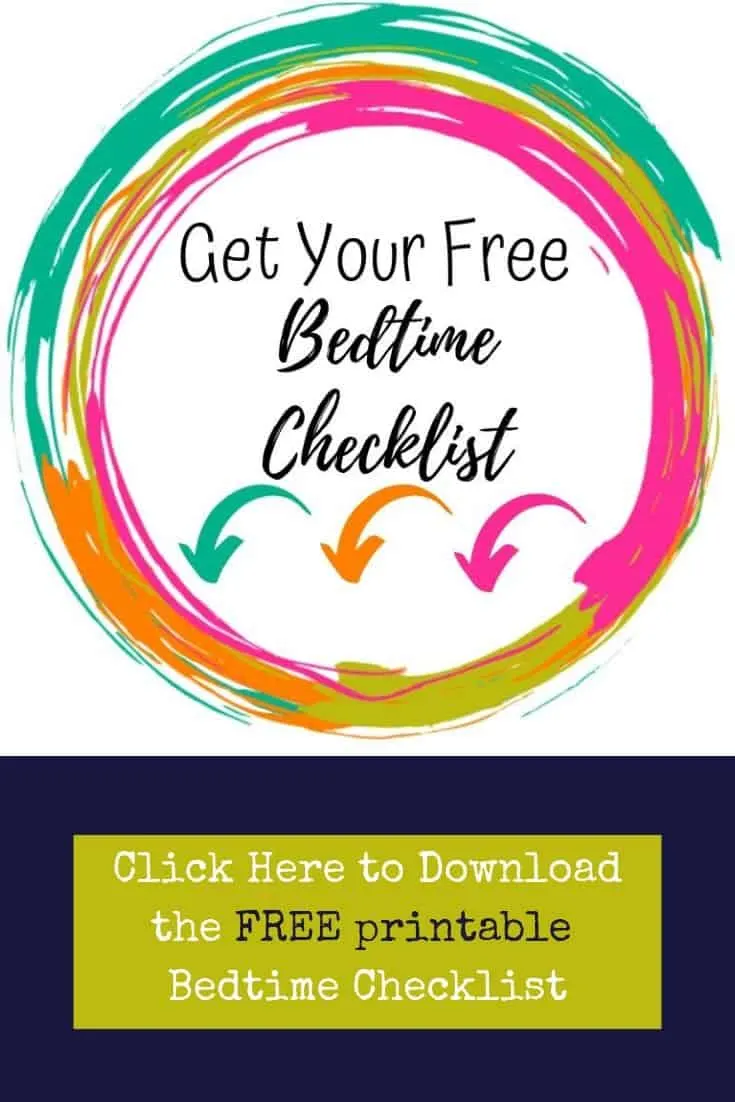 2. Get the My Tot Clock
This is my favorite, all time BEST purchase in 4.5 years of anything we've gotten for our parenting tools! Not an exaggeration! This clock keeps our daughter in bed and gets her to bed when it's time. It is a dream!
The clock turns blue when it is bedtime. There is NEVER a struggle at bedtime, because our child just knows it's time to go to bed now.
She stays in her bed, in her room all night long. She only comes out for things she truly needs us for. When her clock turns yellow in the morning, she can get up! It's been an amazing purchase.
Read all about how we use the my tot clock here.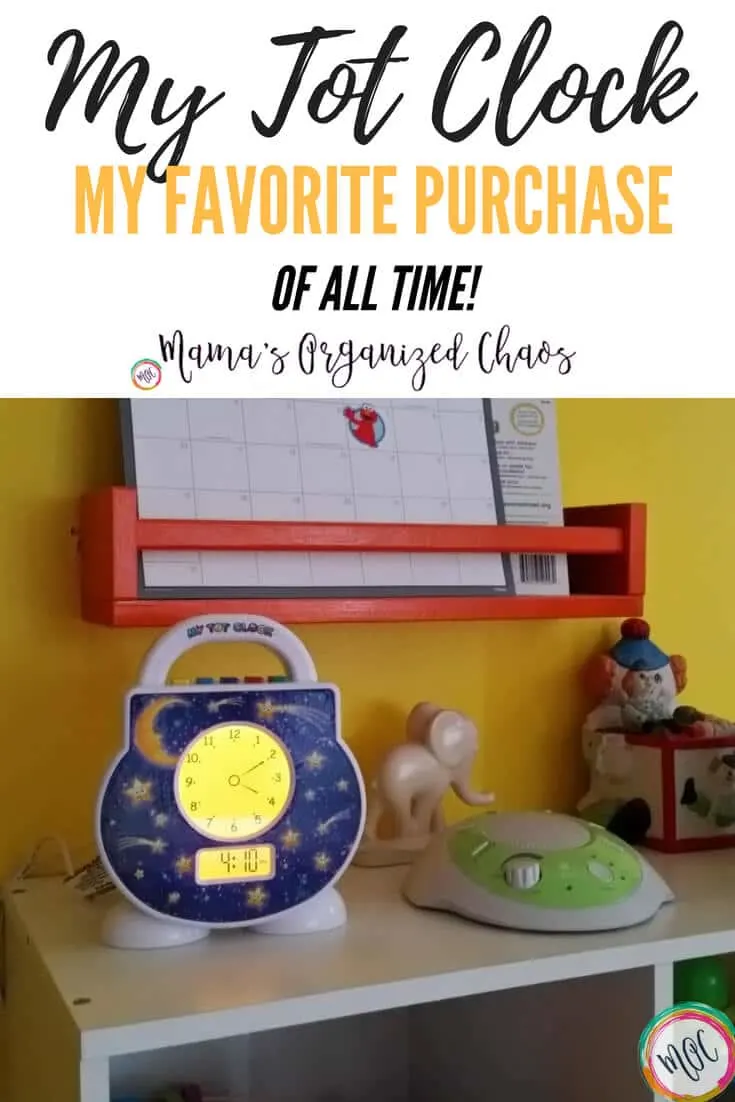 3. Prepare Prepare Prepare Your Child for the Bed Transition!
We bought two books and read them to our daughter ahead of time. We explained what was happening, what our expectations were, and gave her time to mentally adjust to what was about to happen.
We talked about the things that would change, and talked about the things that would stay the same (keeping her blanket in bed, etc.).
Big Kid Bed Books on Amazon
4. Get Your Child Excited and Involved
Transitions go smoothly and are accepted well by children when they are involved and have ownership. They will feel excited about the change if so.
Take your child to go shopping and pick out their bedding. If you can, even let them help choose actual bed. Have things narrowed down so you are ok with any choice ahead of time.
With these steps your child will make the transition pretty flawlessly. Good luck with your decision. I'd love to hear in the comments which bed you chose…twin or toddler!?
5. Make Sure Your Toddler is Sleeping Through the Night
Ok so this one I added as an extra, because it is really important, but it might also have to be addressed before, during or after the switch to a big kid bed. Sleep regressions happen. It just is what it is. But, when your child is able to get up out of bed, you really want to make sure you keep them in bed and establish some rules, but also that they are set up for sleep success and sleeping through the night so it's not an issue to deal with regardless.
If your toddler is waking up in the middle of the night this post is for you, as it explains how to troubleshoot toddler night wakings, and implement solutions.
Happy sleeping!
Are you looking for help with baby schedules and sleep?
I've created two invaluable resources for you based on my personal experiences with my babies and in helping countless other parents.
1. I wrote a book about all of my tips and tricks when it comes to baby schedules, sleep and more. I wrote this book with new parents in mind, so it's an EASY read and it's realistic and something you can start implementing immediately.
2. I created schedule tracking sheets for your baby's first full year.
Where can you get your copy of these resources?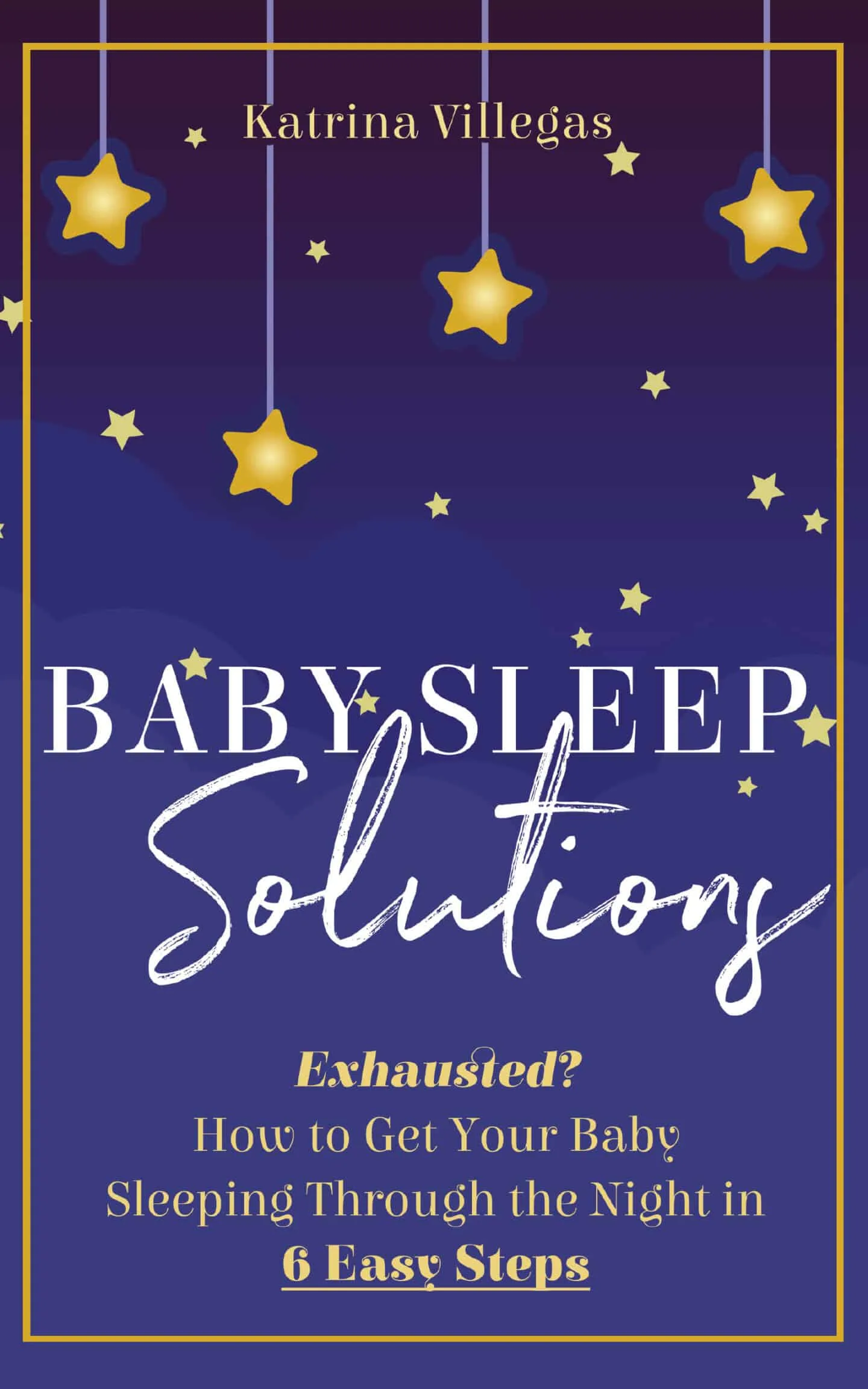 Baby Sleep Solutions Book
You guys I am so proud of this accomplishment because it turned out to be the perfect parenting book. It's exactly what I envisioned:
-Easy to read.
-No fluff.
-Realistic to implement.
-REAL- it's our real life situations that you can relate to.
-This book contains 6 easy and realistic steps to take with your baby to have them sleeping through the night and on a great schedule.
View the book on amazon by clicking here.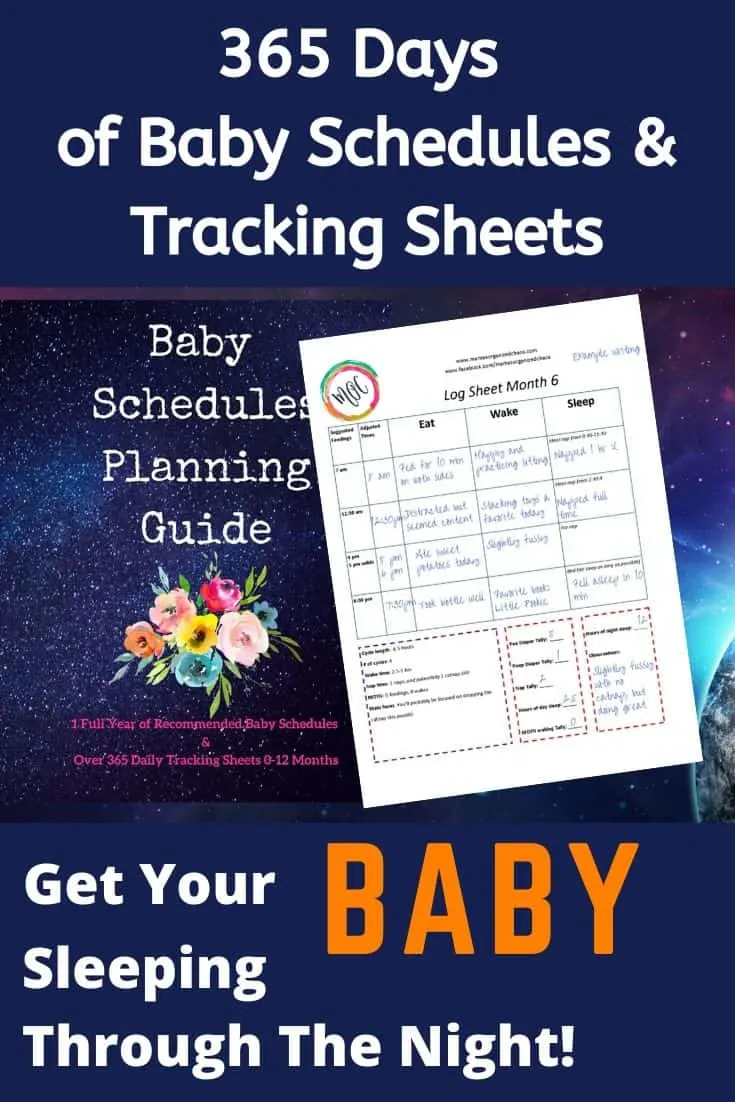 Schedule Tracking Sheets
These sheets are not only a great place to record YOUR baby's schedule and observations, they have the recommended schedule, wake times, nap times, etc. for each age listed out for your reference!
You can grab a paperback book on amazon by clicking here.
Or you can head to my Printable Parenting Tools shop and get the printable sheets delivered straight to your inbox by clicking here!