Easter is such a fun holiday with young children.
The preschool age is super fun. They love the hunt for eggs, and all of the goodies that they get.
In our house, we fill an Easter basket with items and hide the entire basket somewhere in the house.
I've always tried to use Easter basket stuffers that we actually need, or might purchase anyway.
I am not a fan of the party favor type items that just add to the junk in our home. They are inexpensive, but it's just literal junk that accumulates and our daughter wants to keep forever.
Instead, we go the route of finding useful items that she'll enjoy, along with some fun items that keep her entertained for activities.
Some fun, easy STEM activities for Easter are also always a hit. See below for 10 amazing activities!
And, we are team candy in this house! She'll definitely get some good candy to go along with her treasures.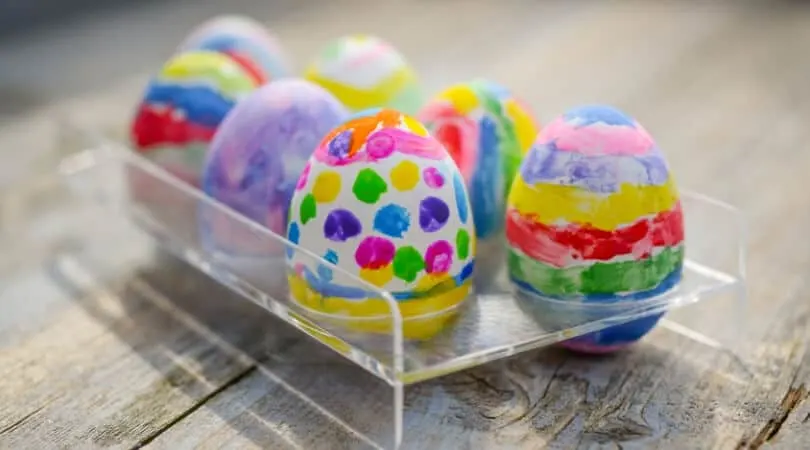 20 Easter Basket Stuffers for Preschoolers
This year, I am planning on one bigger item to have in the basket- (an electric toothbrush).
1. A Big Kid Toothbrush
I've been on the hunt for a timer that Caroline can use when she's brushing her teeth. I want her to know how long she needs to brush.
I've also been entertaining the idea of an electric toothbrush for her.
I came across this toothbrush in my search, and it happens to have a two minute sand timer included! It's also super cute.
It's called the Brusheez Kid's Electric Toothbrush set, and you can find it on Amazon!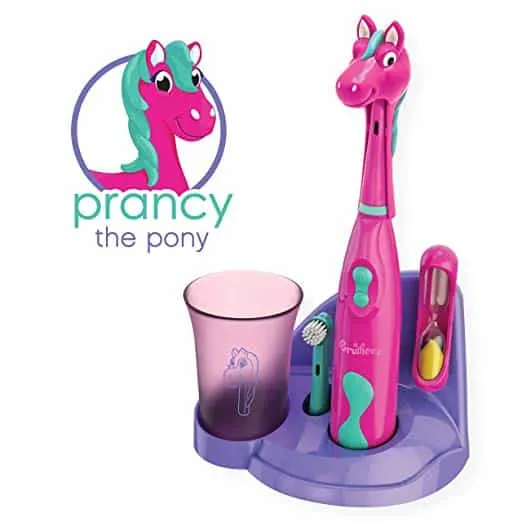 Things To Promote Outdoor Play…
Spring is in the air. In the case of this year, Easter is super late into the season, but still… outdoor play is everything around Easter.
Preschool aged children can have lots of fun with these outdoor fun items…
2. Bubbles
Bubbles provide hours of entertainment and physical activity for a preschooler.
It's perfect for that age where they can play outside by themselves, but need some entertaining.
This bubble machine is the way to go! Your child will be running and chasing bubbles all over the place!
We were gifted this bubble machine when Caroline turned 1. It's gotten a lot of use, and even more so now that she's 4!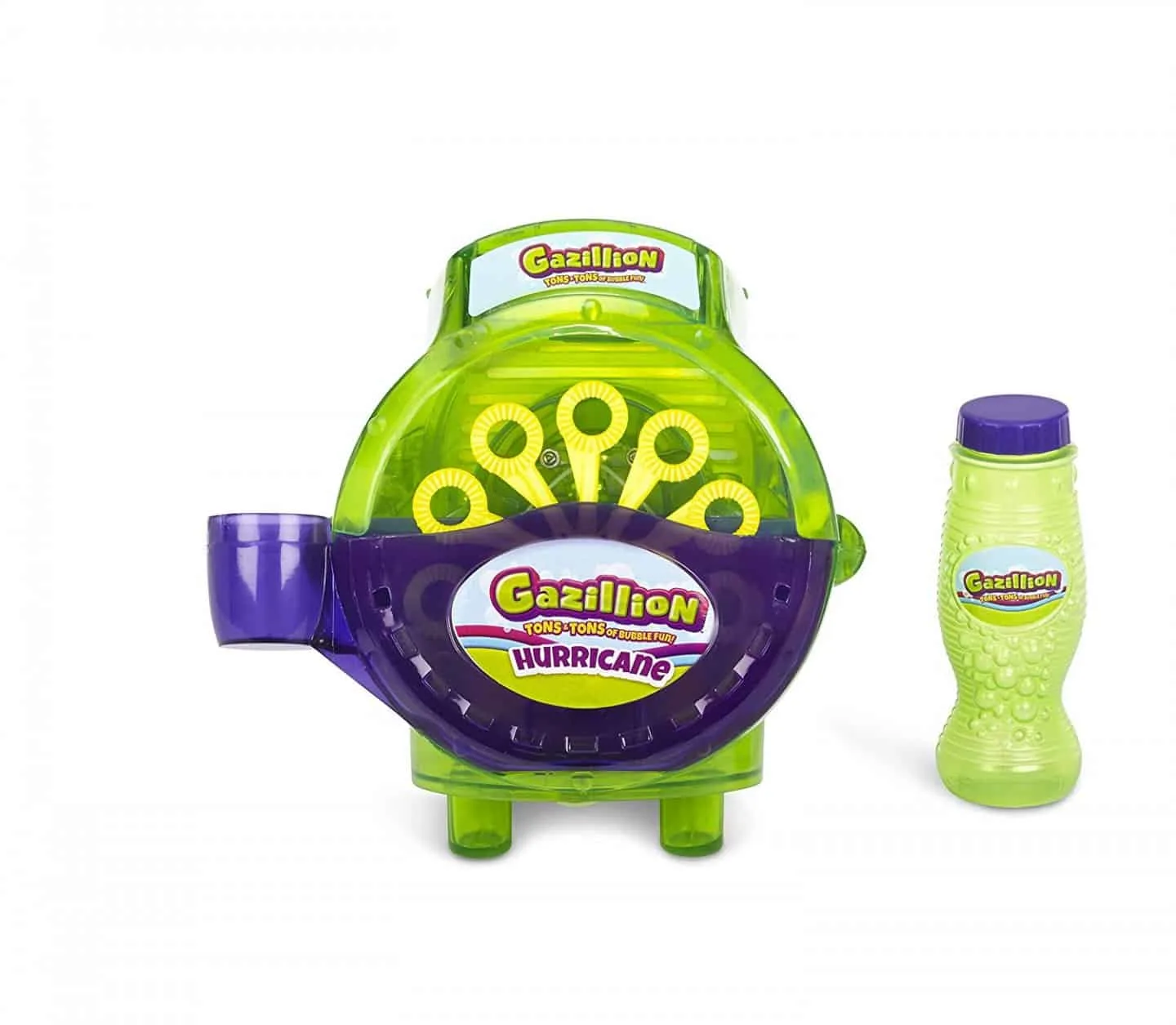 3. Sidewalk Paint
Caroline is 4. She's now capable of playing outside by herself. She's been loving chalk, and she loves to paint, so combining the two activities is going to be a hit!
I'm excited to see her explore her imagination with this sidewalk paint!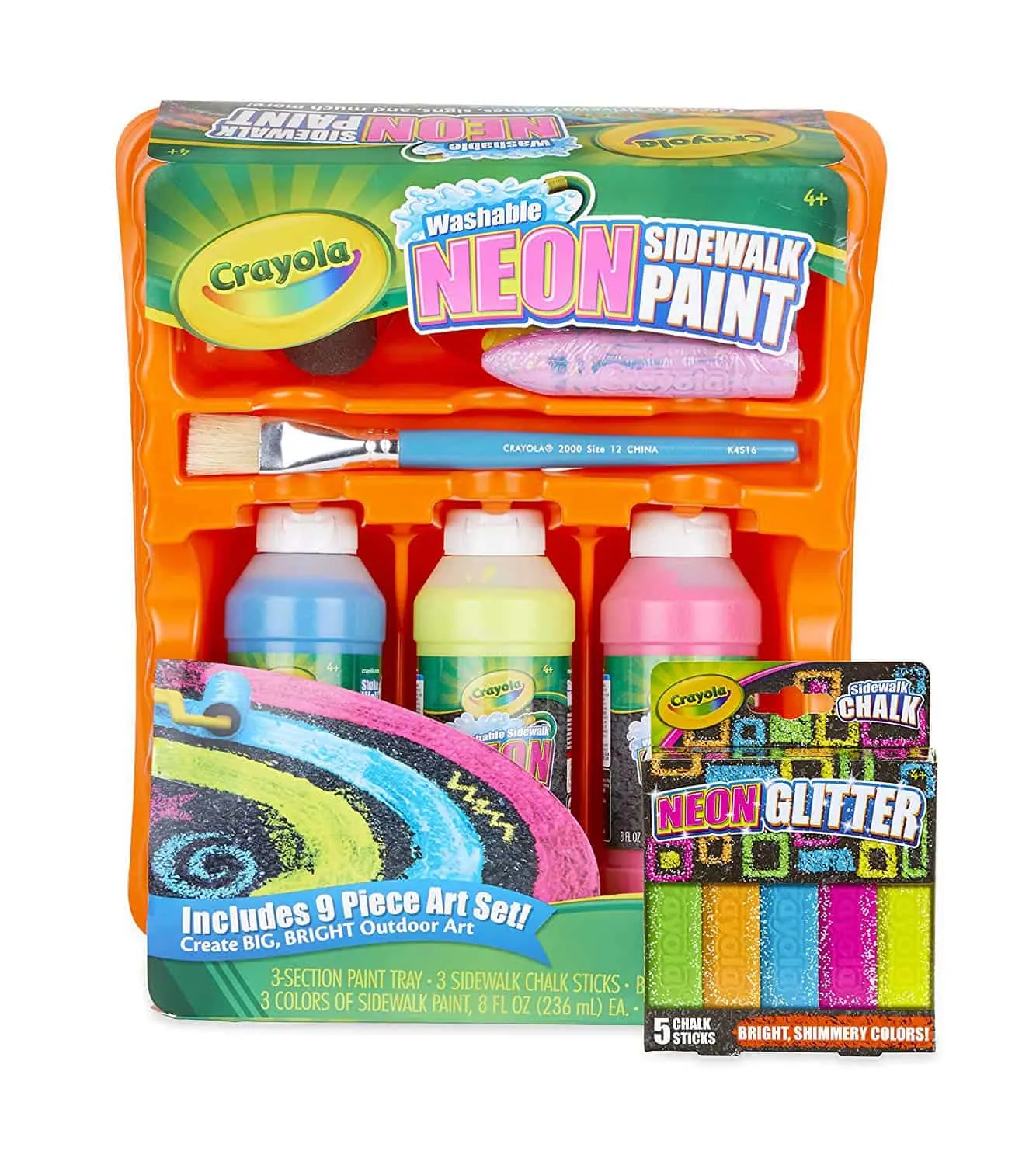 4. Glitter Chalk
Glitter is high on our 4 year old's favorite list! Glitter inside is a huge mess, but glitter outside is perfect!
Glitter chalk seems like a great gift, and again will create a wonderful activity to keep her occupied and having fun outside.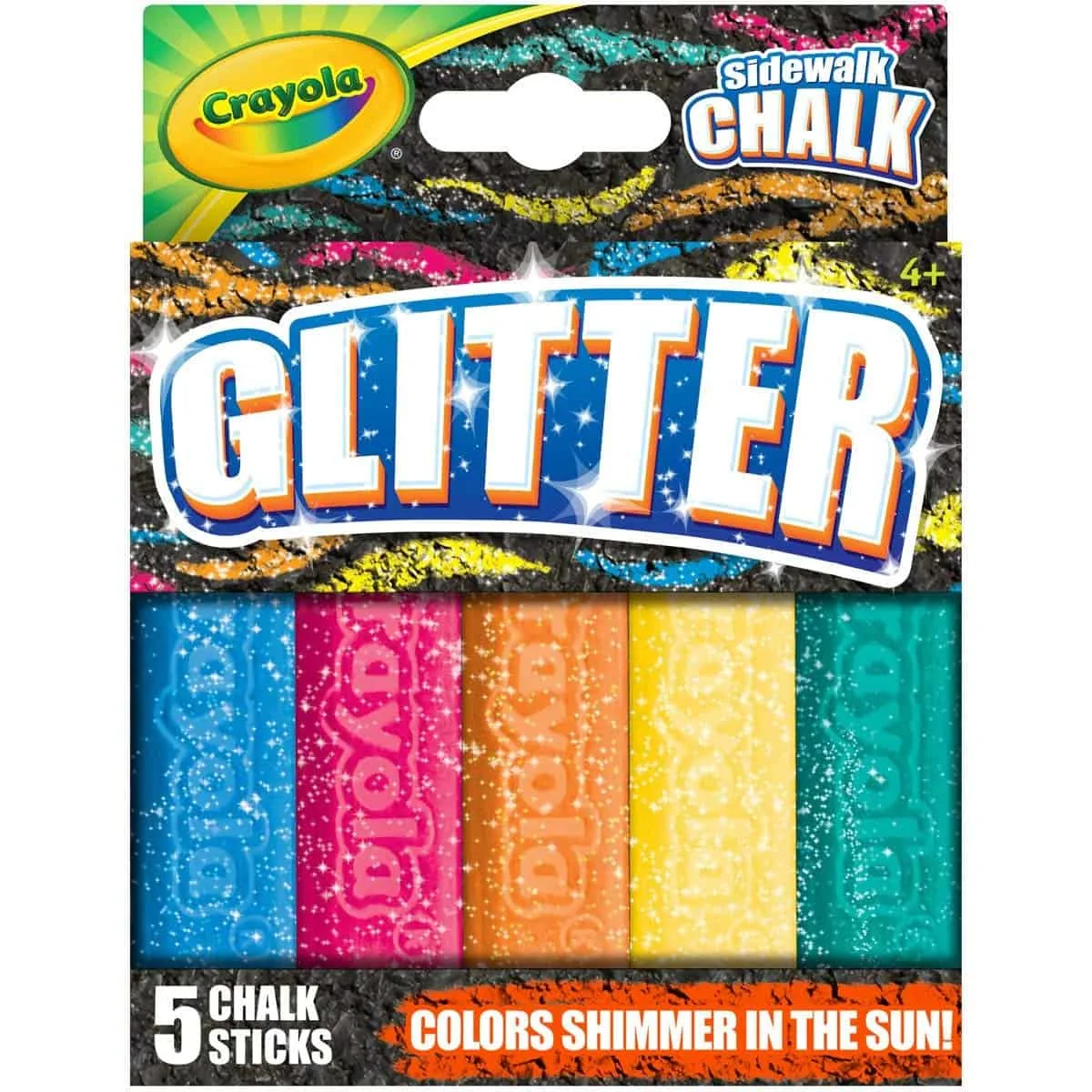 5. Water Balloons
A while back, we were talking about balloons. I mentioned that there are water balloons that you can fill up, throw and make a big splash.
Caroline was very intrigued and hasn't forgotten! It's been winter, so this wasn't high on the purchase list.
Now that spring is coming, water balloons are definitely making its way into her Easter basket for some outside fun!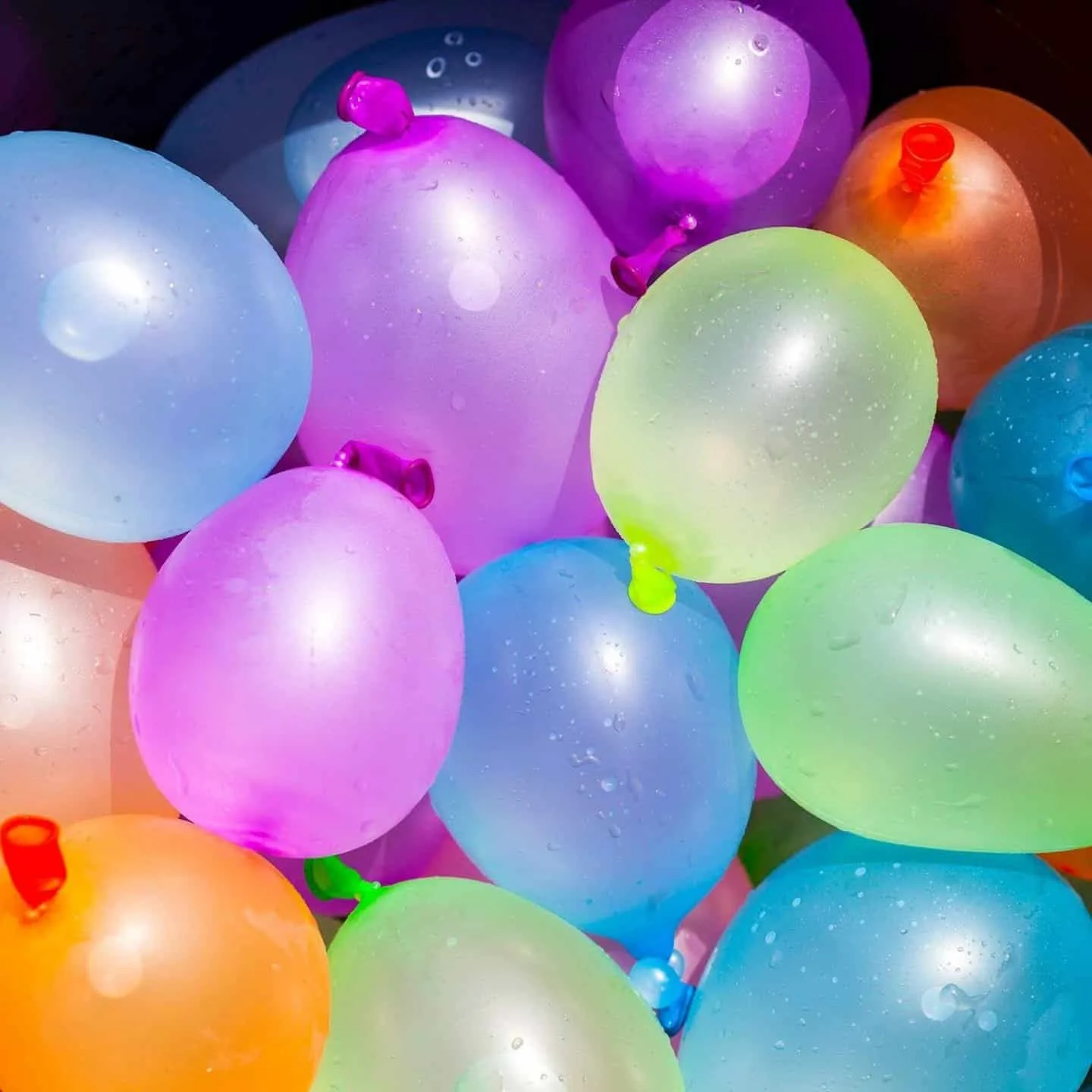 Gardening Fun…
6. Seed Packets
Seed packets to plant and grow vegetables or flowers will be a fun activity to do, and will keep their interest as the plants grow.
This can also be a great way to teach your child about growing healthy food items, and what plants need to grow.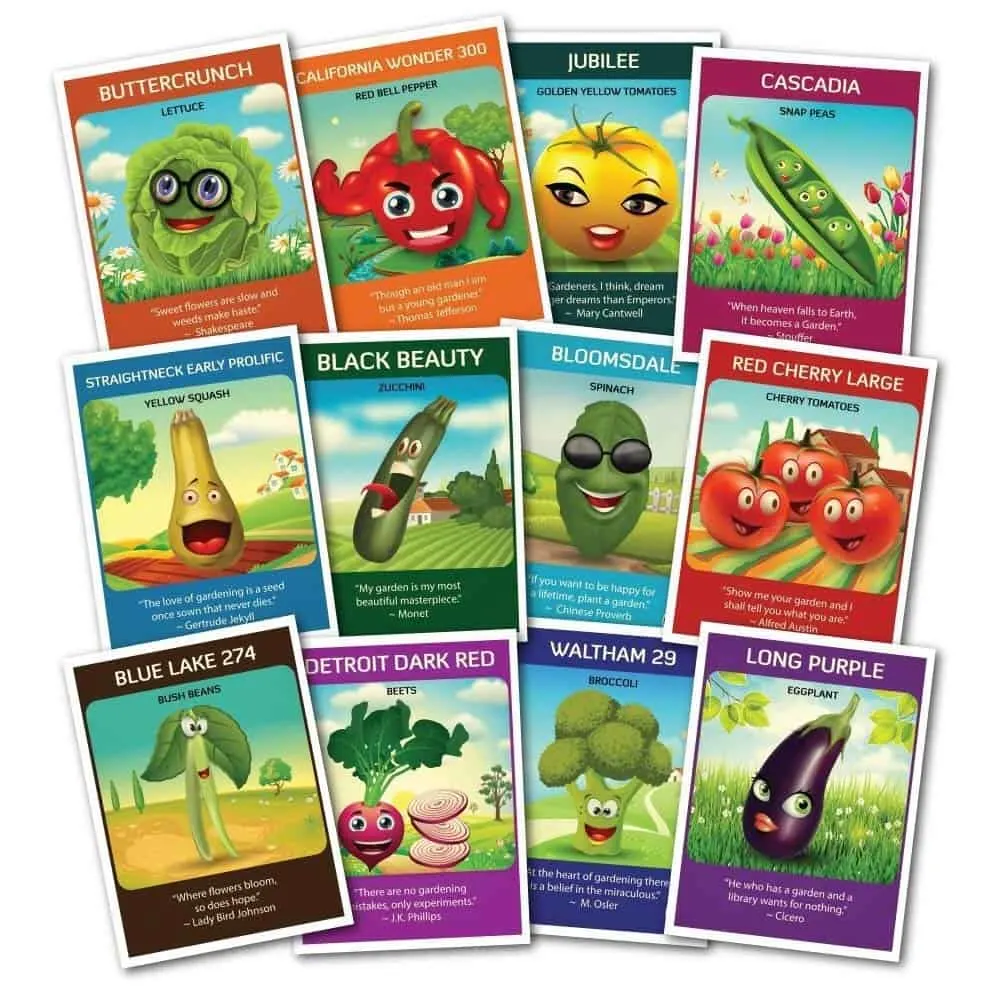 7. Paint your own Pot Set
You could also include a little paint your own pot set to plant the seeds in!
Again, this will be a fun activity and the pots can be kept and put on the porch with beautiful plants in them!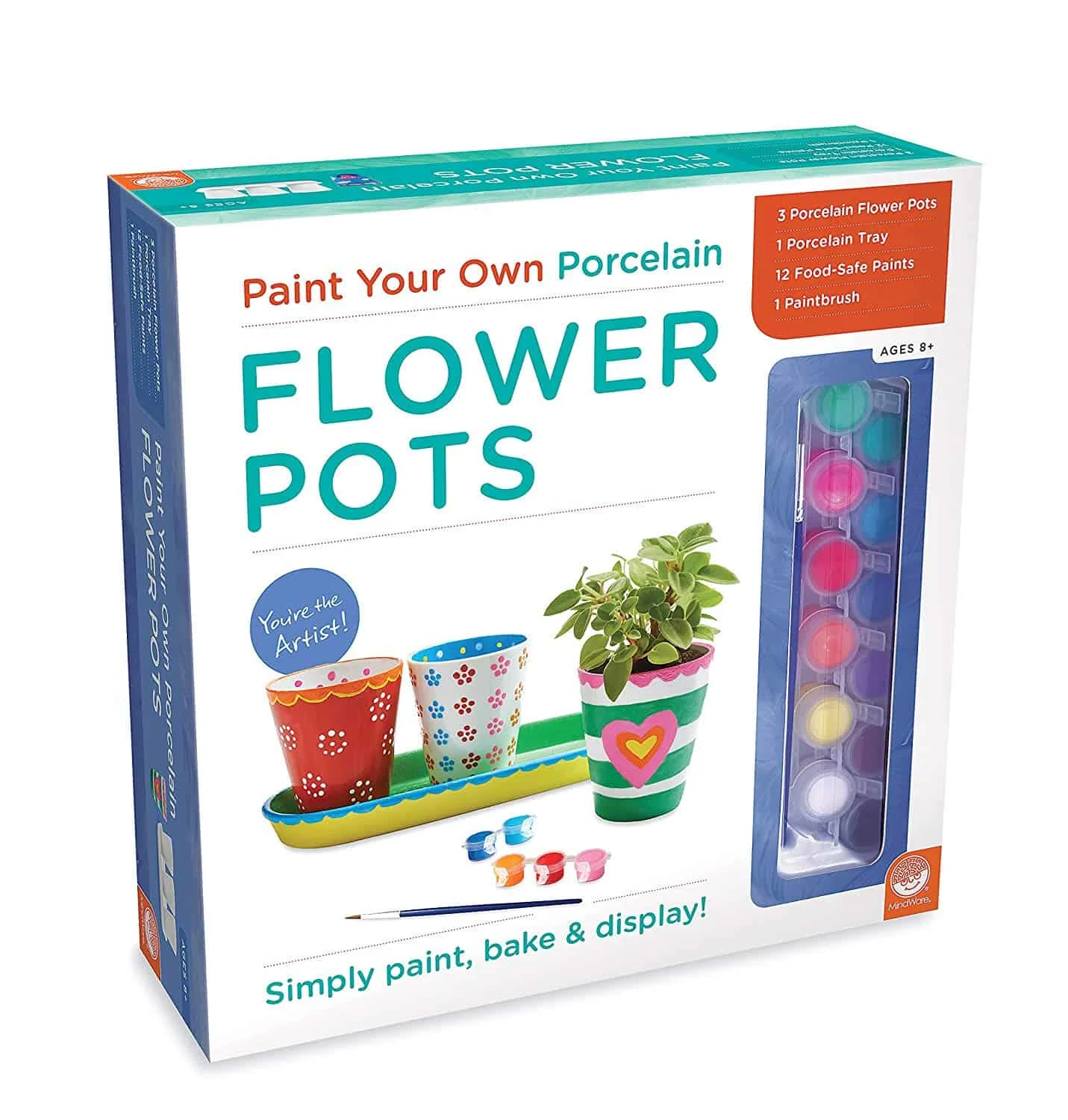 Educational Items…
8. Books
A new book is always a win in our house. Caroline has loved books since the moment she could sit and look at them.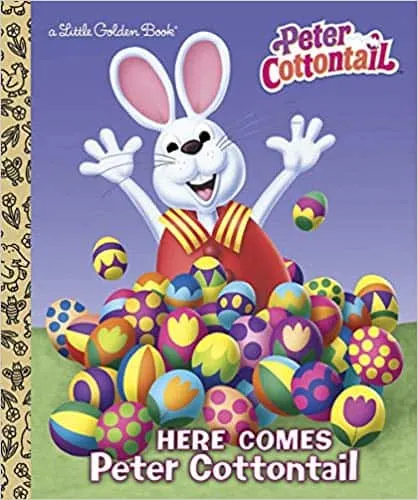 9. Tracing Fun
At this age, learning to write is a great educational activity. It can also be lots of fun.
A tracing book can provide a fun structured activity for your preschooler.
10. Puzzles
We love puzzles in this house. Caroline is now doing 48 and 60 piece puzzles on her own pretty well.
Puzzles always make a great addition to our activity choices.
There are several cute Easter puzzles on Amazon…
These cute mini egg puzzles: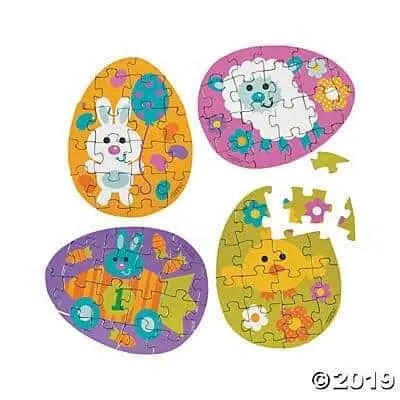 These dinosaur puzzles that come IN eggs: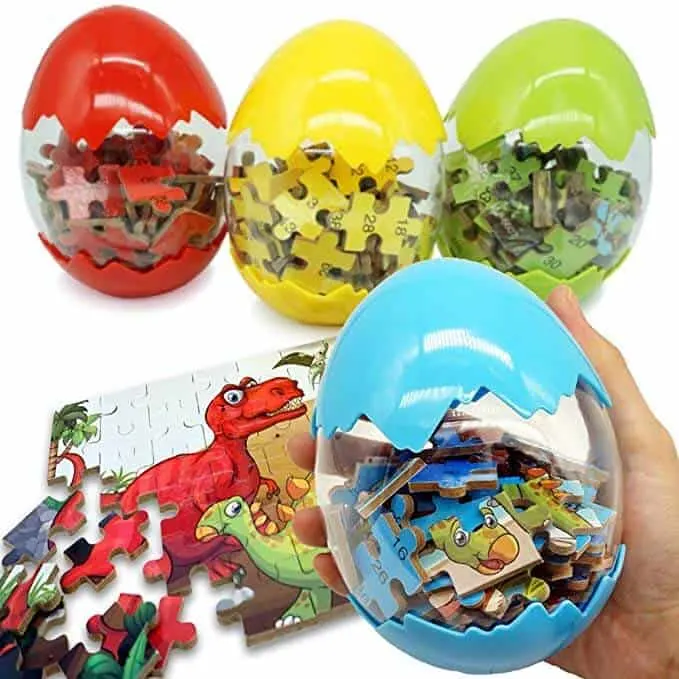 Or this 30 piece egg puzzle: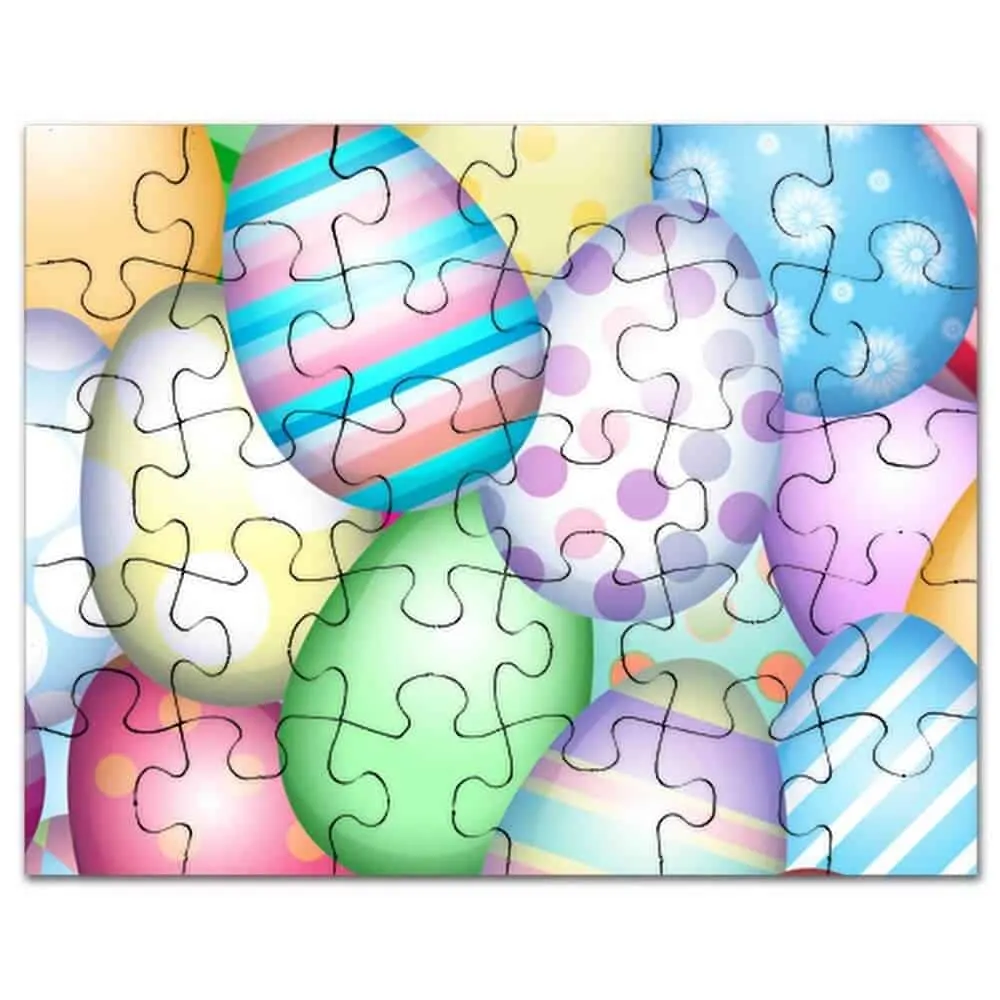 Clothing
11. Socks
We pretty much buy socks every Easter! These are a great basket stuffer, and we seem to always need socks.
We either lose them, or Caroline has outgrown her current socks.
We'd be needing socks regardless, so why not put some cute ones in a basket!?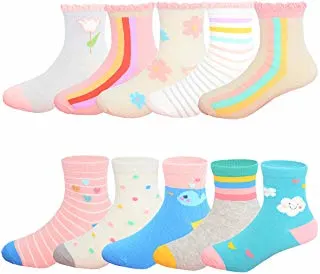 12. Underwear
Same story with the underwear! We seem to always need a new set of underwear each year, so it's a fun item to find cute prints and put it in an Easter basket!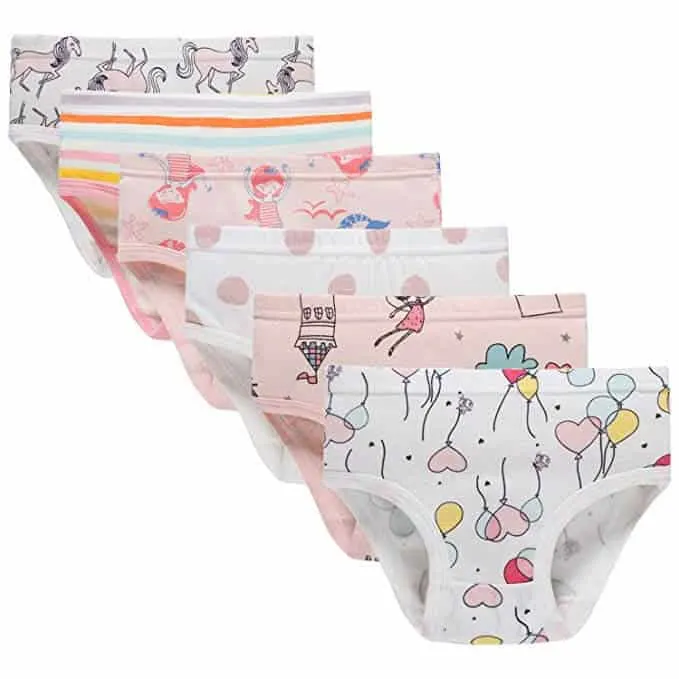 Dining
13. Utensils
My husband just bought these utensils for our daughter for Valentines day (yes we buy useful things for that holiday as well)!
These would make a fun basket stuffer as well, however.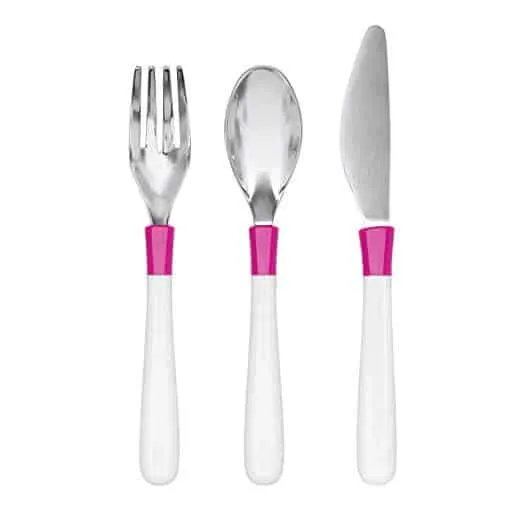 14. Cups
He also bought these oxo tot cups for Valentines day. They are really nice and durable. There are also some fun colors!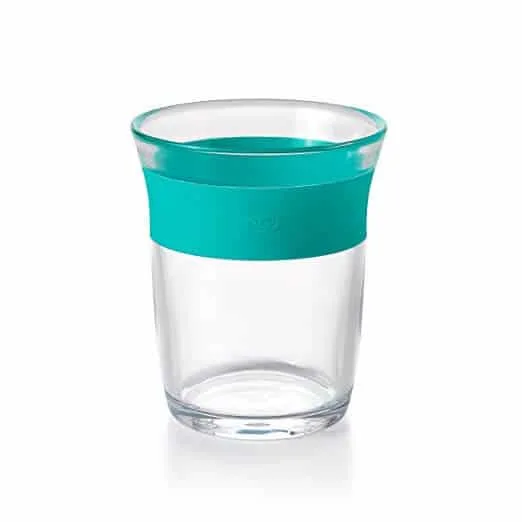 Accessories
15. Hair accessories
Last year, I put hair accessories in Caroline's Easter basket. This year, it was my Valentines present to her. These clips are wonderful and even with her super fine hair, they stay in pretty well!
She really likes all of the rainbow colors!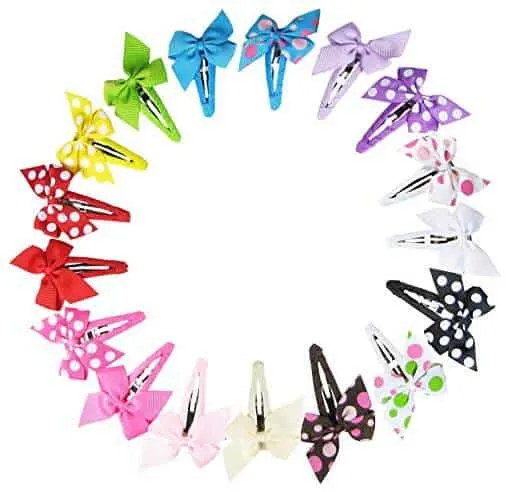 16. Chapstick
Caroline's lips have been super chapped. She also just really loves putting chapstick on. These are nice little items to fill up a basket that I know she'll use and love.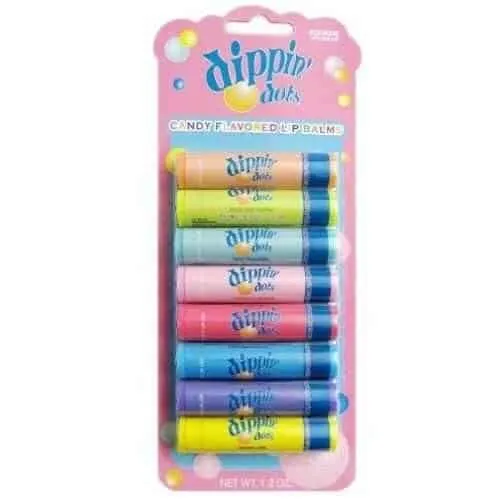 17. Bracelets
Bracelets certainly aren't something we need or would be purchasing regardless of it being a holiday.
BUT… the preschool age seems to be all about accessories. Caroline loves necklaces, hair accessories and bracelets.
So, why not just put in a fun item like this as well!?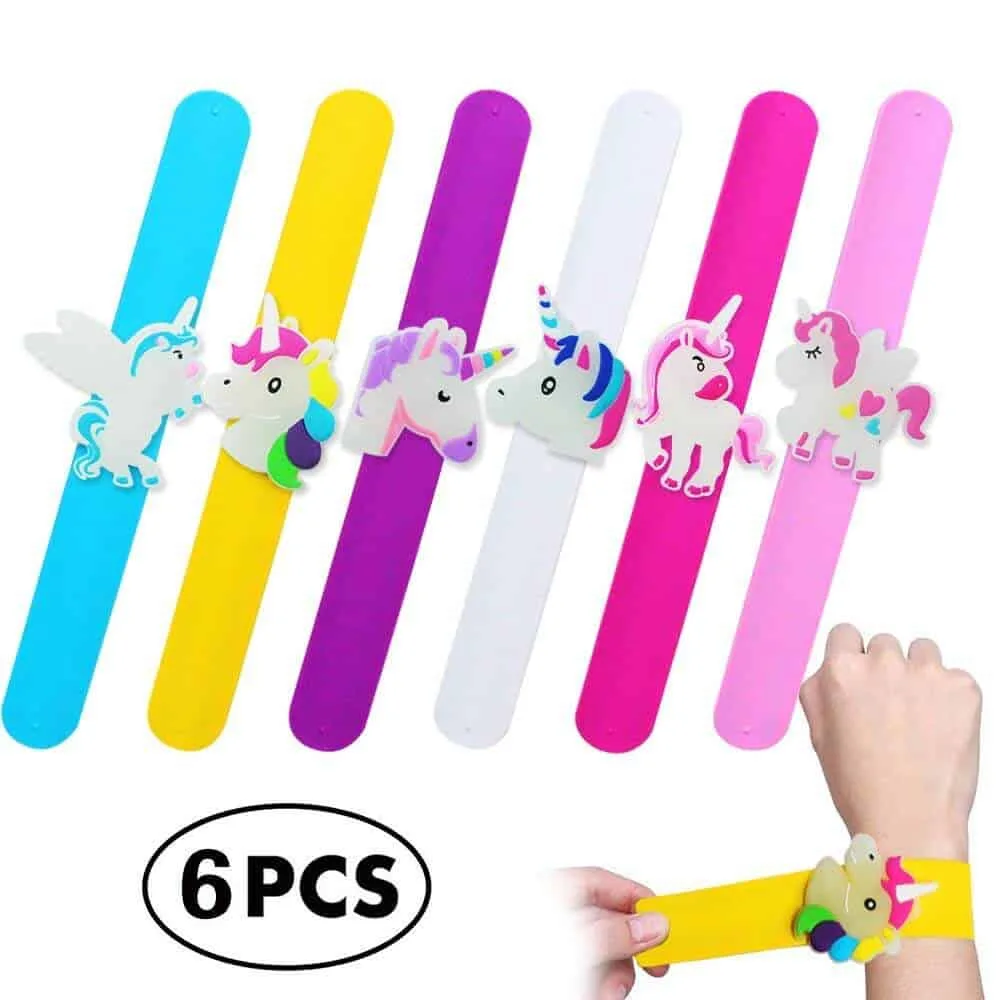 Activities
18. Stickers
With a newborn at home, I love having lots of activity ideas for my 4 year old to keep her busy if I am preoccupied with her younger brother.
Stickers are always a huge win and she can have a lot of fun without any assistance.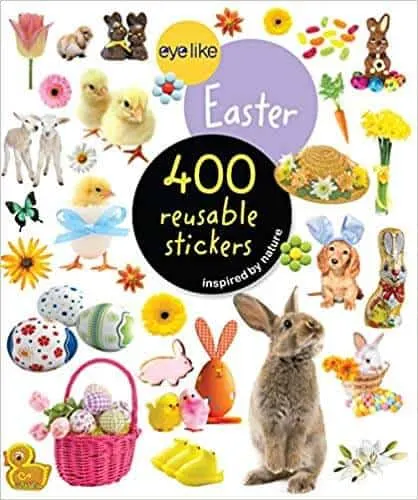 19. Coloring book
Caroline has become very interested in coloring inside the lines, and making different parts of the picture different colors, etc.
This is a sudden change from a couple of months ago where all she did was scribble over the entire picture.
It's so much fun to see how her pictures get colored, now!
Coloring books are a great activity for this age, and make a great Easter basket stuffer.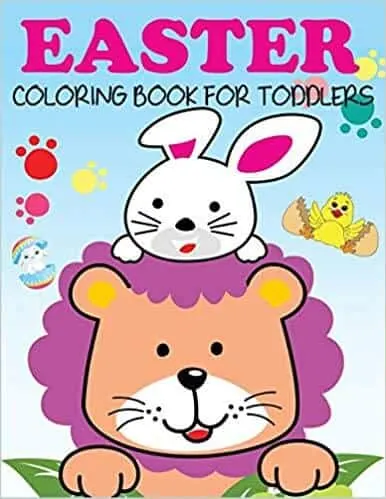 20. Characters
Probably our daughter's all time favorite thing to do is pretend play with characters.
These toys are always heavily used and well worth the purchase!
Right now, she's very into princesses. These beauty and the beast characters would be a huge hit right now!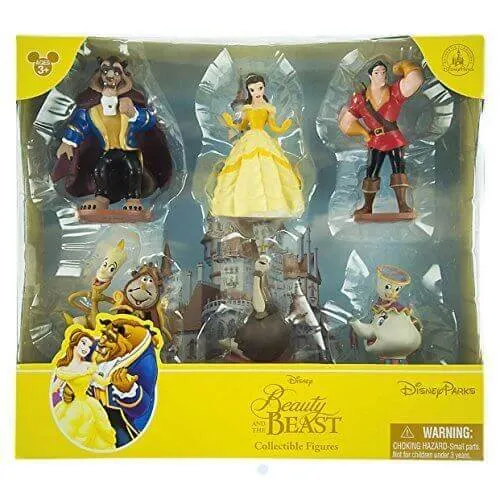 We certainly aren't getting all of this LOL! But I think there are some great things on this list to consider.
We'll pick maybe three of these items and add in some candy as well.
In our house, we hide the whole basket, and when Caroline wakes up, she'll get to go all over the house searching for it.
It's such a fun tradition that my dad did with my sister and I. I've loved continuing it with our children.
I also think it's so fun to do some easy STEM activities for the holidays.
Caroline always loves doing a good experiment. My friend Kim, put together 10 super easy and engaging activities: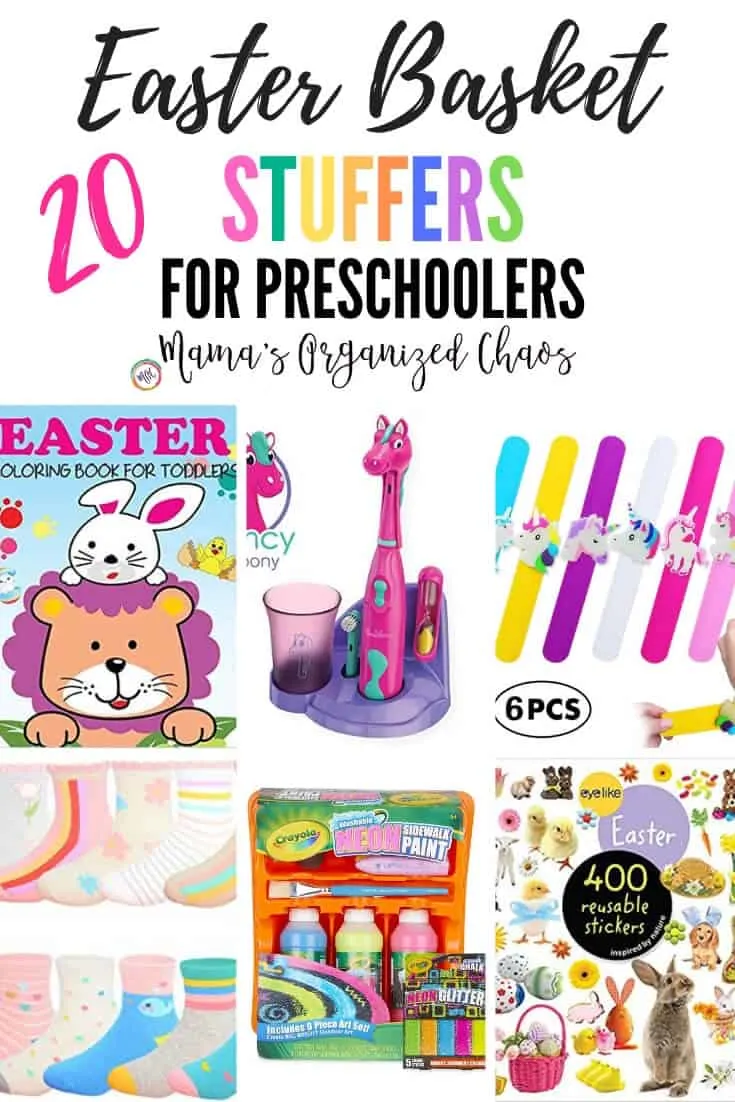 10 Easy and Fun Easter STEM Activities
These types of easy experiments are always a hit in our house!
Photo Credit: team-cartwright.com
Photo Credit: team-cartwright.com
Love this egg geode activity!
Photo Credit: team-cartwright.com
What child doesn't love a good bouncy ball? And an egg that turns into one, is just perfect!