Halloween is just not going to be the same this year. I'll admit, I was never huge on Halloween anyways, but there's something so fun as a parent watching your little kids get excited for each house you go to.
This year, we just aren't chancing anything. We are in the middle of a pandemic and it just doesn't make sense to go knocking on random doors and interacting with strangers. And when you put it that way, does it ever?? LOL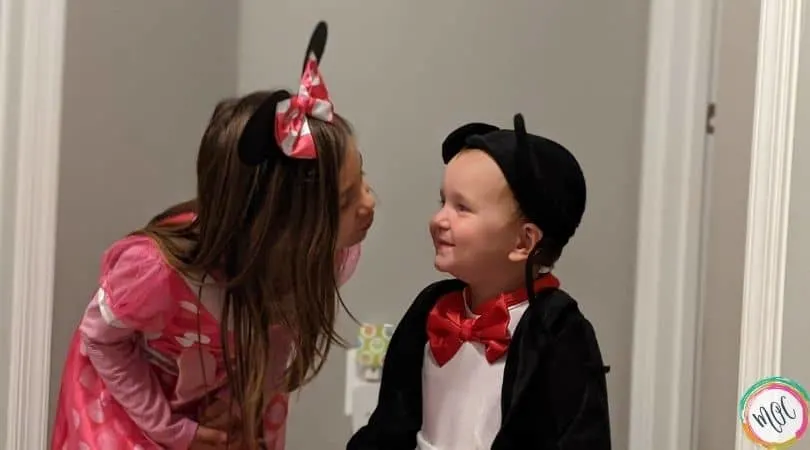 We are doing three things this year instead of trick or treating, and I think they are all pretty safe options.
We are doing some Halloween fun at home. This is of course the safest option, and I am really excited about what we have coming for some fun and games (I'll explain it all below)!
We went to a petting zoo that has a trail of jack-o-lanterns. It's super cute and it's outside. We put our masks on, and we went early before the crowds (2 weekends before Halloween). I'd suggest doing any activities like this asap so you can beat the mad rush of people on Halloween weekend.
Drive through in disguise. Caroline's elementary school is doing a drive through event. We'll stay in our cars, the kids will get to wear their costumes and waive to their teachers. Not sure if there will be any candy given out, but it will be fun regardless. I know around here there are many drive-through trick or treating events. We are doing the one at school since it's free!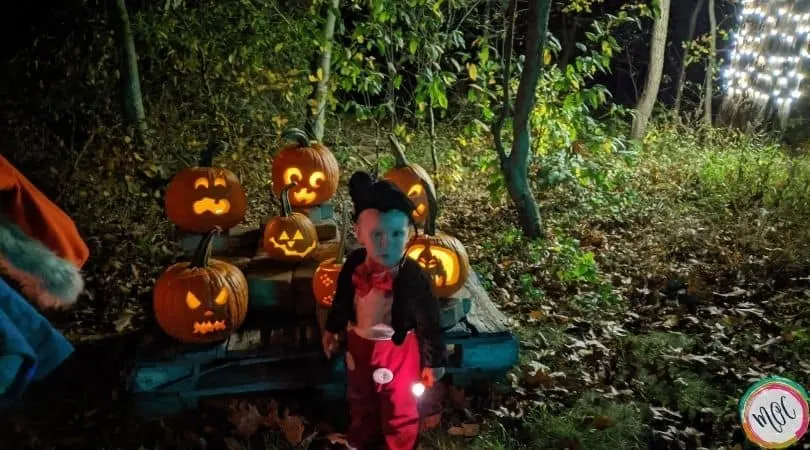 So what I'm the most excited about is our home activities. I am NOT one to do party games and silly activities, but there is a little bit of magic missing this year and as a result, I am going to make some fun happen here at home…that's different than the rest of the "fun" we've been having for 7 months in the comfort of our home.
We have some special times coming up in this house, and it's on us to make these moments fun and exciting, so I'm doing my best to be creative over here! We have Halloween at the end of the month, then Caroline's birthday a month later, William's birthday two weeks after that, Thanksgiving, and Christmas. And we won't be having friend birthday parties, or family get togethers for the holidays. It just is what it is this year, and I know we'll enjoy all of these moments here with just the 4 of us.
So…. my fun plans for Halloween this year. Don't worry, I did not get all "pinterest mom" on you. Nope I went "Amazon mom"… because that's what I'm good at! LOL
We have a 1 year old and a 5 year old (both soon to have birthdays). I think they are both going to love these activities that I have planned.
Halloween Activities to do at Home
Egg Hunt
I know, I know…it's not Easter! I saw two ideas for giving out candy for Halloween this year that I contemplated. One was a piñata, and the other was egg hunts. We have a good sized yard so I think the egg hunt is going to be so fun. I found some pre-stuffed eggs on Amazon that have fun little treats. In addition to that, we have some plastic eggs lying around that I am going to put some candy in. We'll hide them around the yard and the kids will get dressed up with their buckets and go hunting!!
We got this 12 pack of eggs stuffed with pull back construction vehicles.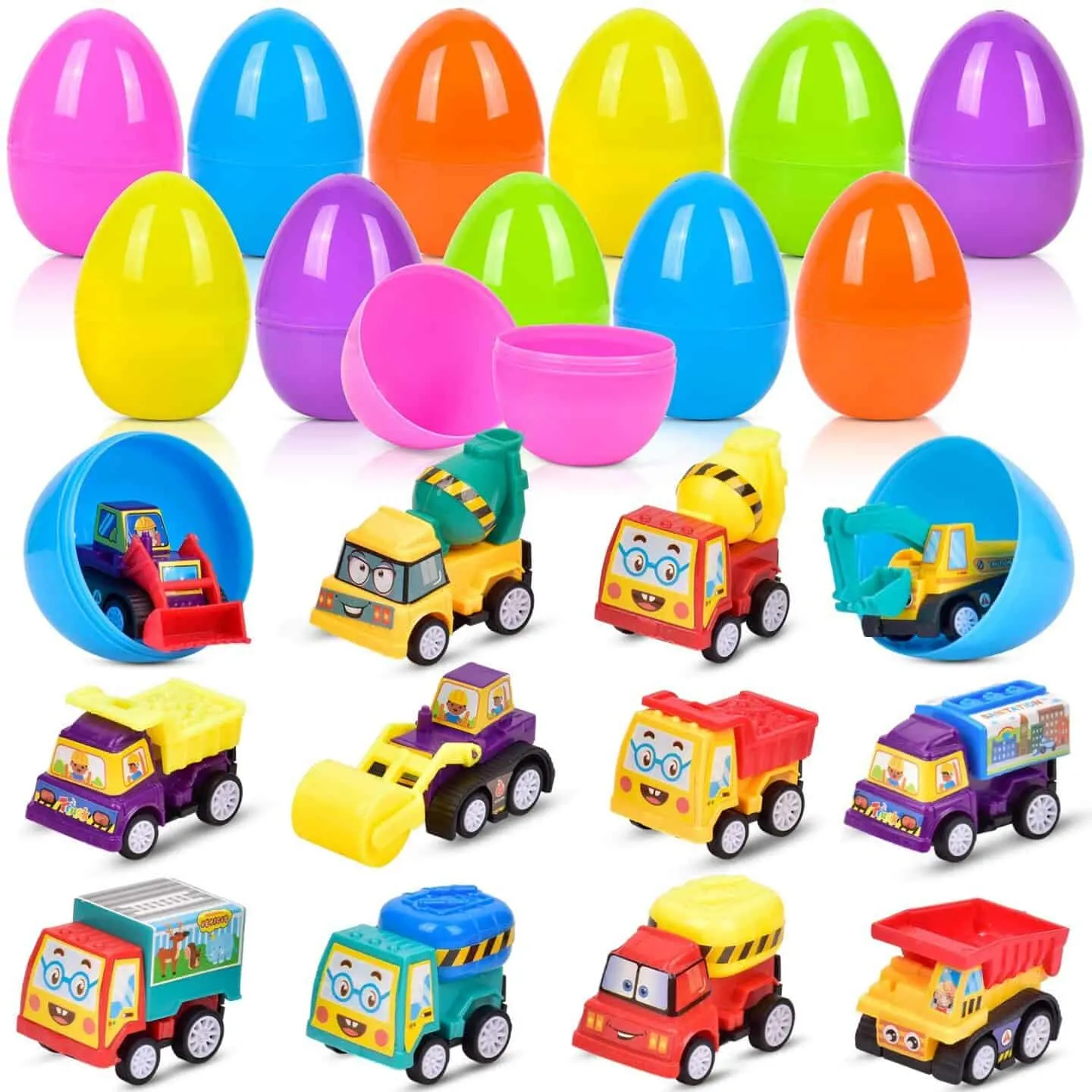 And we got this 36 pack of eggs with all sorts of little party favor type treats in it… bracelets, balls, slinkies, tops, etc.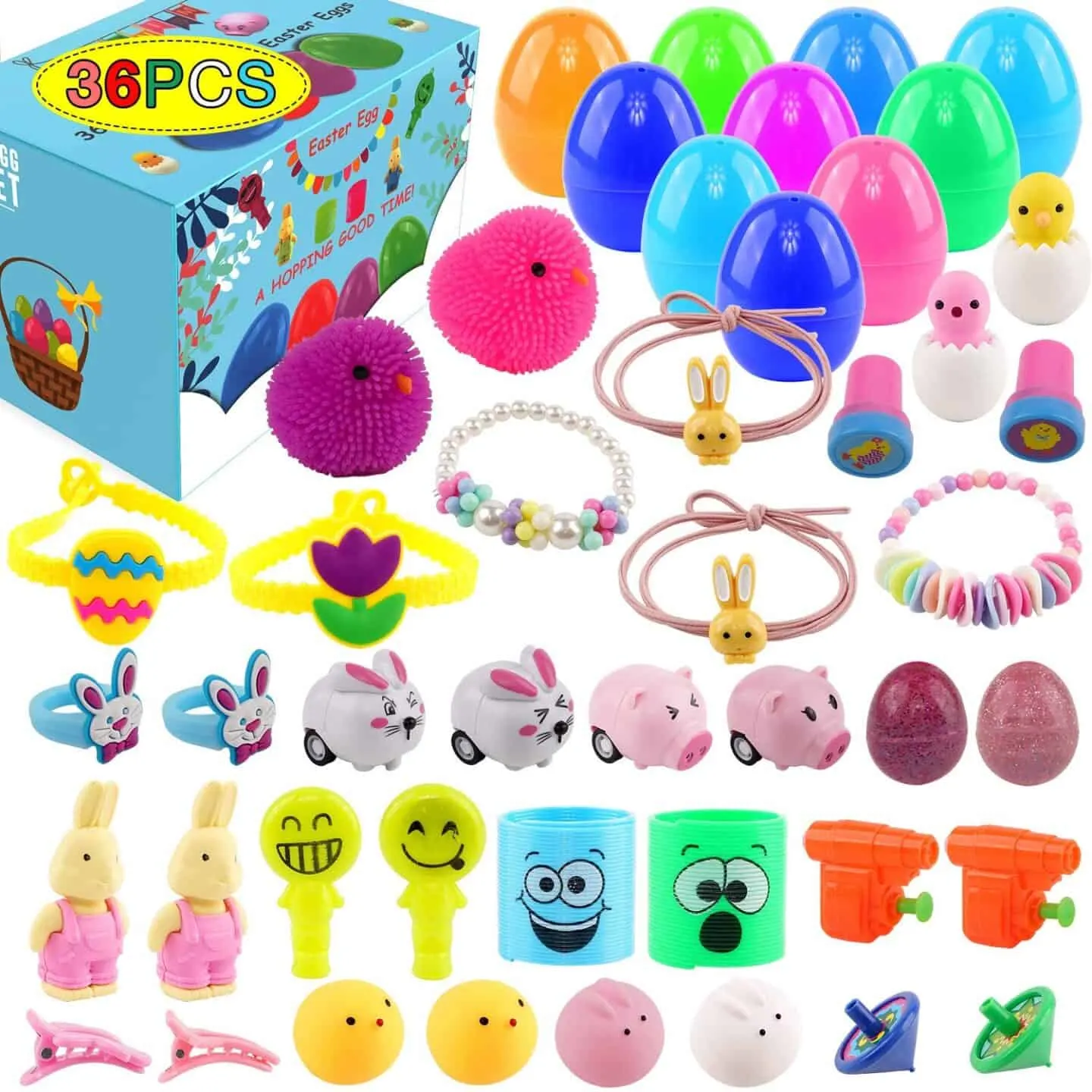 In addition to that we are getting a variety pack of candy at the grocery store pickup, and putting those in some eggs we have at the house already! Both our 1 year old and 6 year old are going to love treat hunting!!
Sticker Face Sheets
There are a bunch of different options on amazon for these, but I loved the idea of getting some sticker sheets where the kids could create faces. This pack has 24 sheets, each with a face to design and stickers to use for eyes, nose, mouth, eyebrows, etc. There are pumpkin faces, witch faces, vampires, and more! They will have so much fun decorating these in silly ways. This is the pack we got.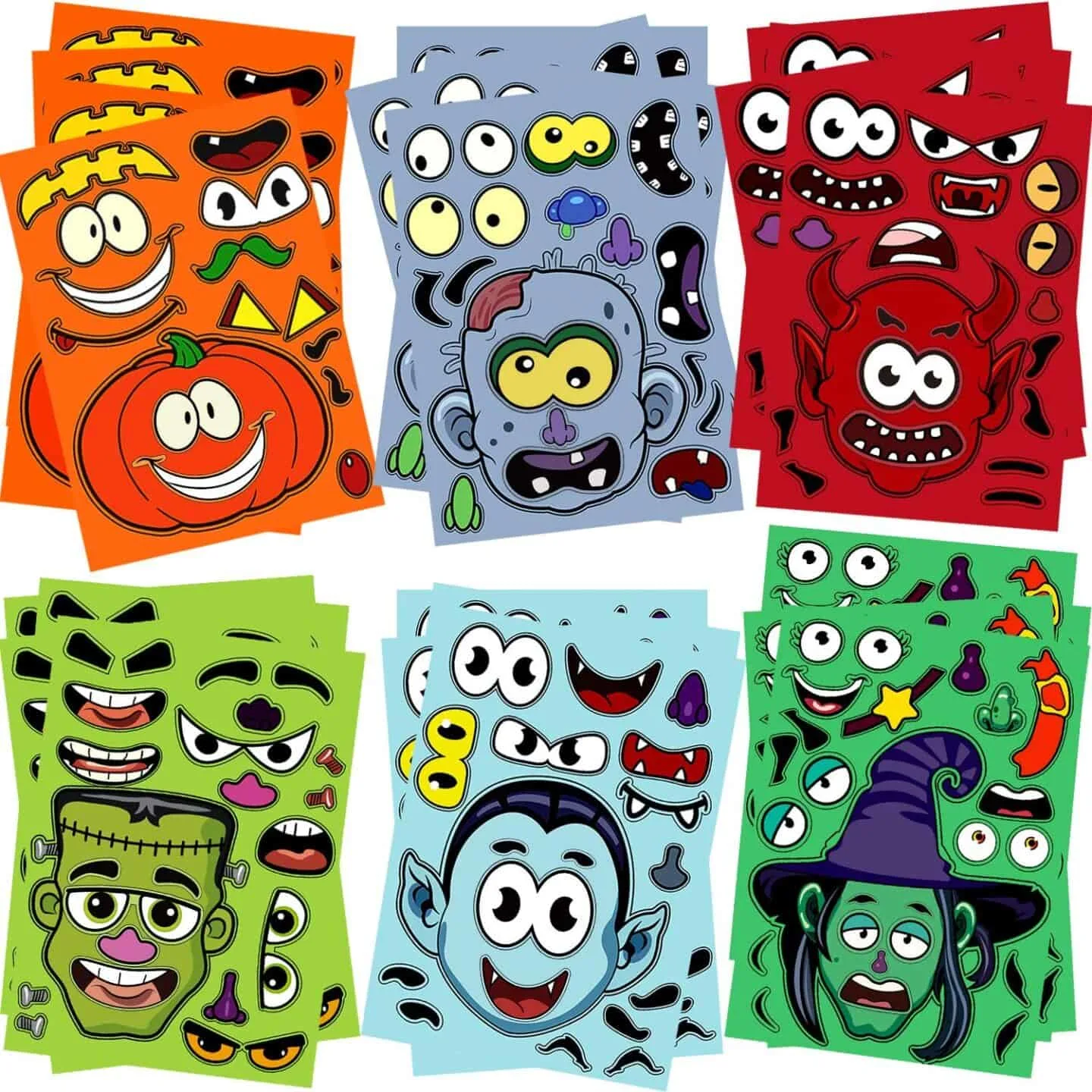 Pin the Eye on the Monster
At the last second, amazon recommended something similar to pin the tail on the donkey, but Halloween style. Genius. A simple game that will provide so many laughs. This one is called pin the eye on the monster. It even comes with a blindfold. This is the one we purchased.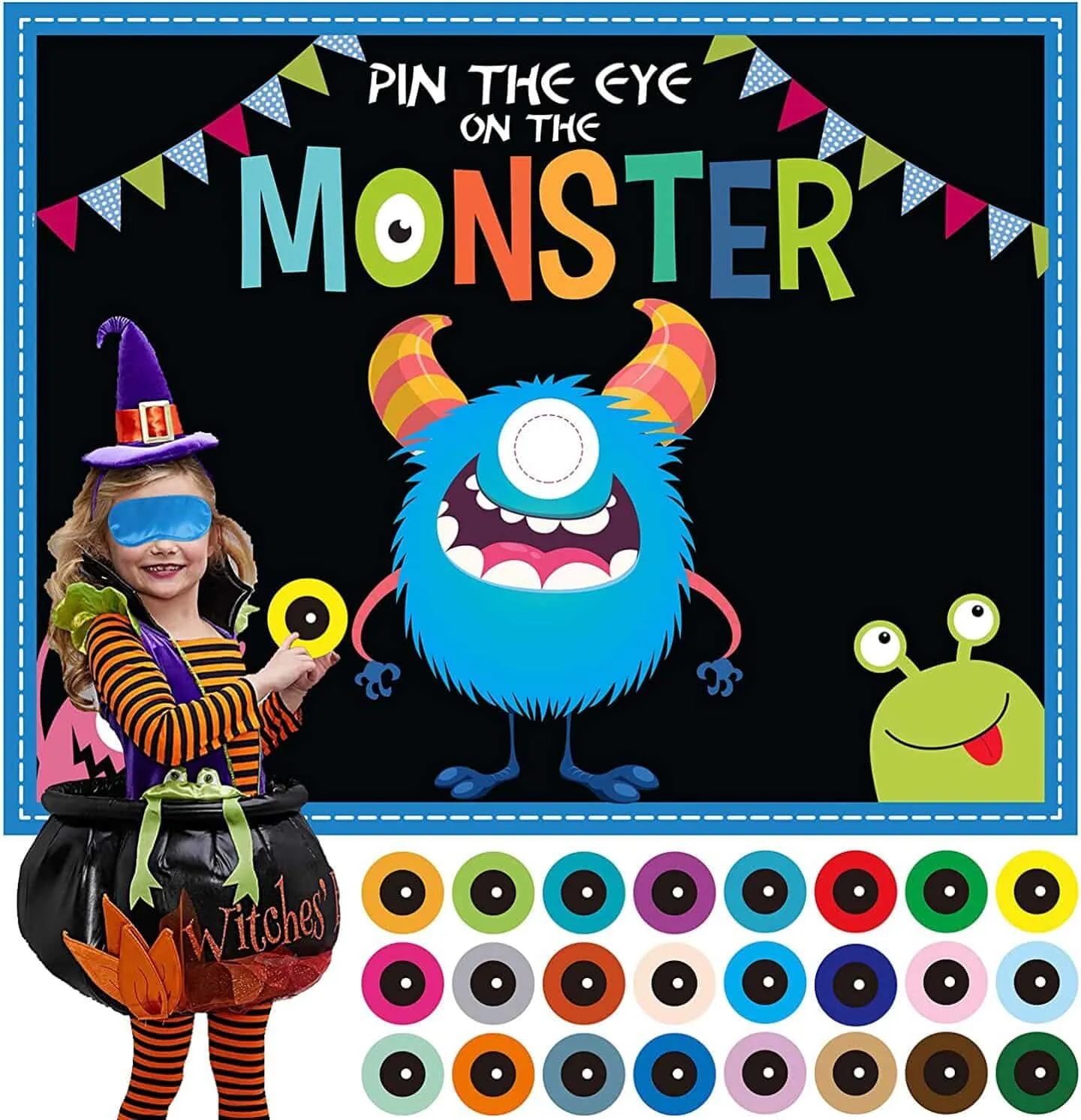 Bobbing for Apples
I was much older, but I remember my mom doing a fun party with friends and she had all sorts of silly games for us. We tried passing an orange around in a circle using only our necks, passing a lifesaver around using only toothpicks in our mouths, etc. I just remember laughing so hard. These kids are young and most of those silly games would be too hard, but bobbing for apples is one that I thought might fit the bill!
We already have a bunch of apples from our first apple picking adventure, and I think we plan to go again, so we'll be stocked up for an activity like this. Hoping the kids are actually willing to partake LOL!
Halloween Bingo
I am going to find some free printables and do a fun game of Halloween Bingo as well! There are some fancy ones on amazon, but the reality is this is an easy thing to print, and do with stickers or markers.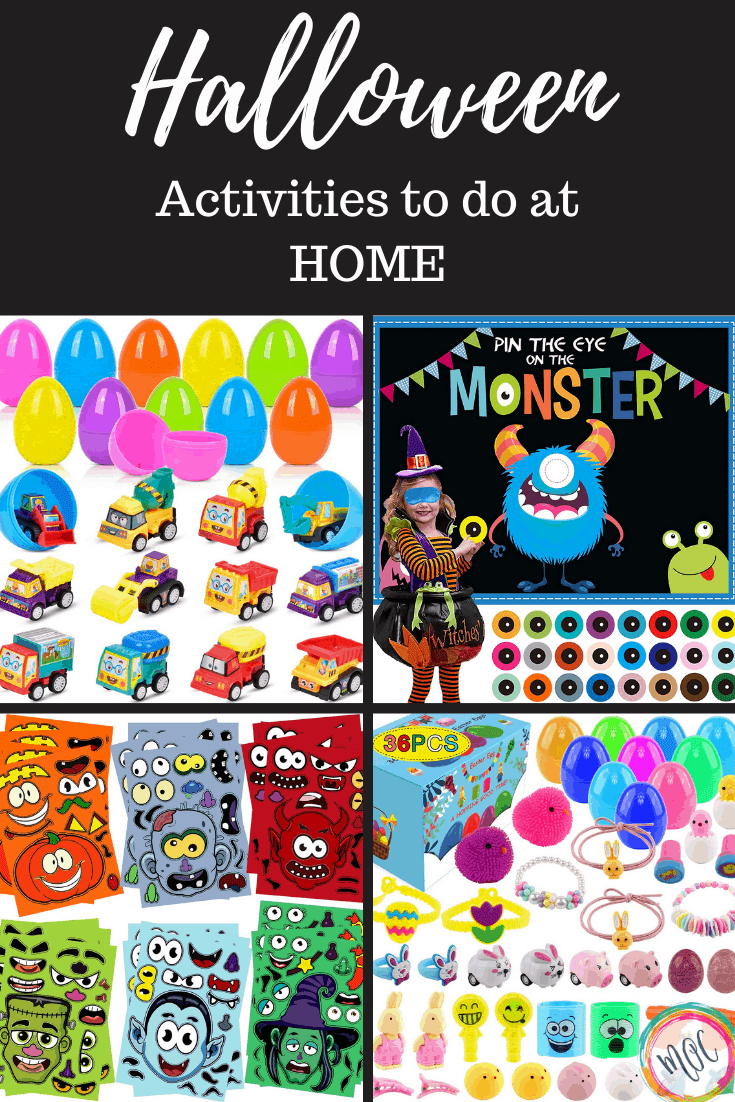 We are continuing our efforts to stay home and stay safe, especially during the peak of flu season. The reality is that we have a ton of fun with our little family just doing whatever. We've been going on hikes and just enjoying the outdoors at home. I know the kids are itching for some "new" things though, so I figured some new games at home would be just what they need.
If I'm feeling even more adventurous, maybe I'll make some Halloween themed snacks. Who knows…. But for now, Amazon is my friend! LOL And there's still time… I just ordered all of this on the 20th, and it will all be here in time for the big day.
Hope you are all staying safe this Halloween. If you have some fun ideas for Halloween as well, I'd love to hear them!