This is my story of discovering babywise. It took me a couple of weeks into this whole parenting gig to finally find the term "babywise". I am so glad that I found it!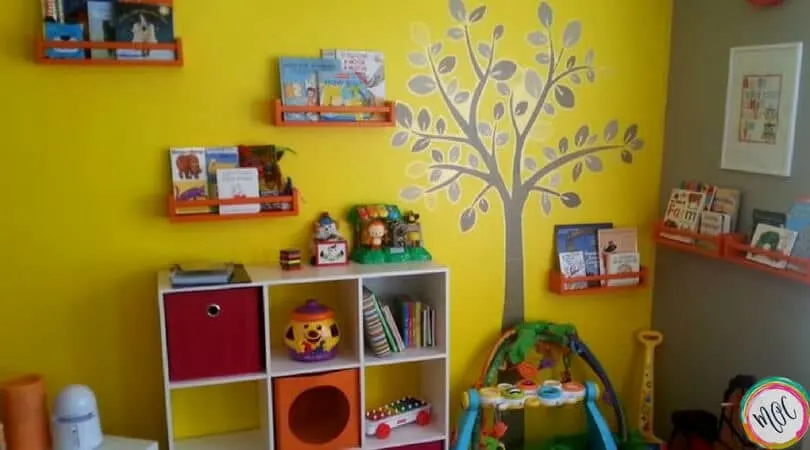 I sat in the glider that was in our newly arranged baby room. I felt good. I knew exactly what to expect during the pregnancy, and as much as I could for the birth. I felt prepared.
I suddenly realized, however, that I had no idea what to do when the baby actually came! It was one of those moments that I felt so silly… I'd prepared for the pregnancy, and read all of the books and information I could find about pregnancy and birth… but I'd read nothing about what to expect once the baby arrived.
I knew that I'd just figure things out as I went. I also knew that I felt very prepared and ready to have a baby. I wasn't nervous or worried about what to do, but I did want to at least prepare myself for a few basics on what to expect.
For example, I wanted to know…

How many diapers do I really need each day?
How often should I expect to feed my baby?
How often is the baby going to be sleeping?
How often is the baby going to be waking in the middle of the night?

Not only did I want to mentally prepare for these questions, I wanted to have the right amount of supplies on hand. I wanted to make sure we had enough disposable diapers for the first few months, and I wanted to make sure I bought enough cloth diapers for the later months.
And breastfeeding… well I wanted to know what to expect. How often would I be whipping my boobs out? What was the typical day going to look like?
I found myself on Pinterest just looking around and doing some basic searches on these topics. I ran into the idea of baby schedules at this point. Being a type A, structured person, I really appreciated the idea of having a schedule and a plan for the day. Mostly, however, I was saving these ideas because they answered the above questions and I could know what to expect.
I had several examples saved of what a newborn schedule might look like. These schedules included the number of times I should expect to feed the baby, along with how many naps the baby should take at that age, and how often the baby might be waking in the middle of the night. They weren't all exactly alike, but it gave me a good baseline of what to expect.
At the same time, I was researching a bit on breastfeeding. My searches pulled up a lot of information on "on demand" feeding. It seemed to be the only way to do things when breastfeeding. So, even up to the day we went to the hospital and delivered Caroline, I was planning on doing "on demand feeding" instead of parenting directed feeding.
I figured I'd just keep the schedules on hand as a guide of what to expect.
Caroline was born early (at 37 weeks). She was induced due to me having possible cholestasis. Due to her early birth, along with her bilirubin levels being slightly off, we were instructed by the pediatrician to feed her every 2 hours around the clock.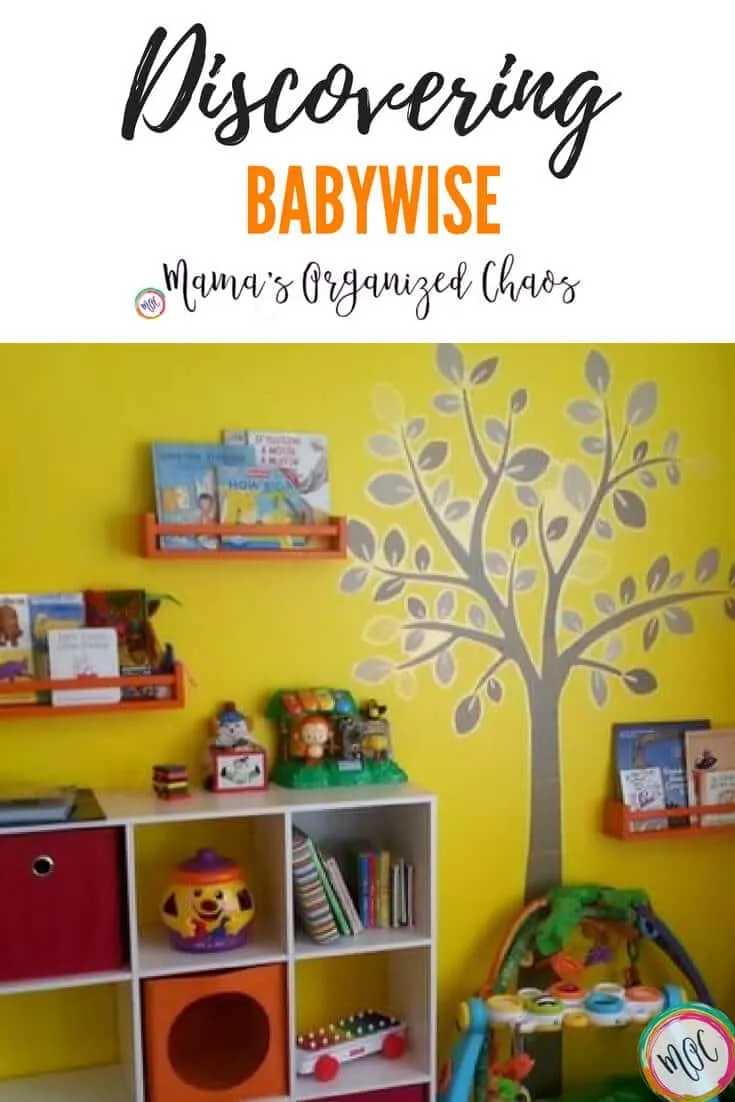 I remember not really wanting to do this. They wanted me to wake our child, and I wanted to feed on demand. I went with the flow, however, because it was in our baby's best interest and health.
We had to do 2 hour feedings around the clock for 2 full weeks! Needless to say, we were tired. We also fell into a nice schedule as a result, however. Somewhere in these two weeks, I pulled up my saved schedules from Pinterest and started making some connections. Finally, I discovered babywise. The term Babywise came up in my searches. I immediately bought the book.
While Babywise was not something I was initially planning on, it certainly ended up being a fantastic fit for us.
I found that I loved the predictability of the schedule. I loved the concept of the eat, wake, sleep routines. I knew I wanted to prioritize my child's sleep as much as I could, and everything I read in the book seemed to make perfect sense.
My husband was also on board. I shared all of my discovering babywise type findings with him and remember having many discussions on the topic. We could both argue both sides… demand feeding and scheduled feeding (and often did change our stance). We knew we didn't have the perfect answers, and when things didn't go as planned we often questioned our chosen path.
The reality that I knew (but didn't really know at the time), is that things don't go as planned. The schedule doesn't fall into place until closer to the 3 month mark. The first few months there is just this goal…this idea of a schedule. There is a basic routine and pattern to the day, but everyone (parents and baby) are figuring things out and finding their rhythm.
I am so incredibly glad that ended up discovering babywise, and that we chose to follow the path. I now swear by it and have a huge passion for sharing our success. I am a mom that breastfed on a schedule, and I loved every aspect of it. Feeding on a schedule helped my supply, helped our baby get full feedings, sleep better, and so much more.
I knew when I could leave the house and that I wouldn't get stuck out of the house with a tired or hungry baby. The predictability was amazing and comforting.
Thank goodness I discovered Babywise!
Curious how all of the wonderful writers in the Babywise Friendly Blog Network discovered Babywise? Me too! Check out their stories below:
Emily: How I Discovered Babywise
Christine: How I Discovered the Remarkable Gift of Babywise
Valerie: How the Babywise Mom Discovered Babywise
Caitlin: How I Discovered Babywise and Why I Followed it Despite the Controversy
Natasha: How I Discovered Babywise
Kimberly: Why I Quit Babywise